Report: Marketers Face Challenges With Measuring Engagement and ROI of Content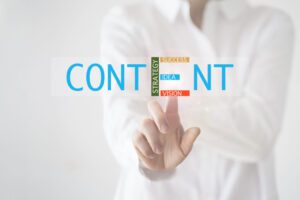 In a new content marketing study from the CMO Council, marketers said the top three factors that are impacting, directing and shaping their content strategies are budget (49 percent), time (44 percent) and executive leadership request (32 percent).
But when it comes to the quality of that content, 43 percent of marketers surveyed said only some of it hits the mark and drives value. The percentage of marketers rating their organizations' content as exceptional or good came in at 41 percent, and 16 percent said they struggle to create content that provides value for customers.
The report, called "Turning a Creative Eye on Content ROI," surveyed 195 global marketing leaders in a variety of industries, including information technology, professional services, financial services, manufacturing and education. Respondents' market focus was mostly B2B (56 percent) and both B2B and B2C (29 percent), with 16 percent of marketers contributing to the survey focused on B2C exclusively.
Content is an integral part of the marketing mix. The majority of respondents, 61 percent, said that content communicates brand promise and value for their organizations. Marketing content is also used for delivering thought leadership (51 percent), is the cornerstone of how their businesses communicate with customers, prospects and partners (45 percent) and powers demand generation or lead acquisition strategies (42 percent).
It also differentiates businesses' products and services, according to 40 percent. The marketing strategies that rely on effective brand content the most are demand generation (77 percent), sales and sales enablement (53 percent), customer loyalty programs (40 percent) and customer service and support (40 percent), according to the survey.
But challenges to creating content that drives value for brands remain—and many marketers are finding it difficult to determine whether or not the content resonates. Having the budget to develop high-quality, robust content at scale was the top challenge (47 percent), followed by knowing whether the content created is influencing and engaging their target audience (43 percent) and the ability to translate thoughts and concepts into reality (38 percent).
Being able to measure true content ROI against business goals was another top challenge, according to 36 percent of marketers surveyed. In fact, if respondents had to choose only one challenge to be resolved, it would be knowing what content resonates (21 percent), followed by budget (20 percent) and measuring true ROI (16 percent).
---
Other articles you might enjoy:
---