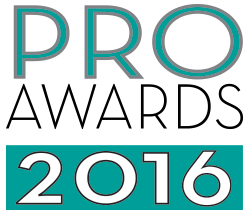 Campaign: Uncut Sessions
Brand: Jack Daniel's Tennessee Whiskey
Agency: FCB/RED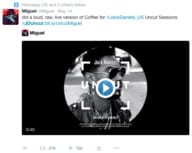 Jack Daniel's felt it wasn't hitting the right notes when reaching out to Millennials. To prove its relevancy and credibility with men and women 21-29 years old, it decided to communicate via music—in particular, by offering stripped-down, one-take performances by artists who shared the whiskey brand's core values of independence and authenticity.
With agency FCB/RED, Jack Daniel's recorded videos and audio for download of Grammy-winning R&B singer Miguel, self-described "dance-pop one-man band" Robert DeLong, and hip-hop duo Run the Jewels performing a no-thrills rendition of a favorite song. The songs were distributed via the artists' YouTube, Vevo, Facebook, Instagram, and Twitter accounts, ensuring the attention of fans.
To expand reach beyond those fans, Jack Daniel's then posted the videos on its own social channels. These videos included links to jduncutsessions.com, where viewers could see exclusive behind-the-scenes content. Exclusive PR placements on the websites of Rolling Stone and Billboard; pickups from other music-focused media outlets; tweets and posts by the artists; and paid social support further spread the word.
In total, the Jack Daniel's uncut videos received 22.5 million views, and the artists saw four to five times the share rate of their Uncut content compared with other content distributed during the same time frame. And as Jack Daniel's had hoped, this translated into greater credibility and awareness among its target audience, reaping a 97% positive/neutral consumer sentiment on Facebook and Twitter. Music-lovers weren't the only ones who responded; so did music-makers, with multiple record labels and talent managers contacting Jack Daniel's about having their artists involved in future Uncut sessions.

Other awards in this category:
Silver Best Use of Content Marketing: FCB/RED—Valspar Color for the Colorblind
Bronze Best Use of Content Marketing: rEvolution—Continental Tire What'Cha Got