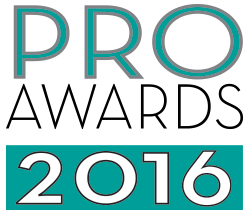 Campaign: Stella Artois Sensorium
Brand: Stella Artois
Agency: Mosaic
Other Awards for
"Stella Artois Sensorium":
What do millennials want? Cool experiences, according to market research. That's why beer brand Stella Artois used a premium, hands-on experience to show its target audience of adventurous consumers ages 25-34 in the Toronto area that it truly was a premium beer.
Working with agency Mosaic, it created Sensorium, billed as North America's first 360-degree immersive dining experience. By scheduling the 18-night event to overlap with the Toronto Film Festival, Stella Artois sought to take advantage of the global media convergence on the city.
A Michelin Star chef, a filmmaker, a composer, and a Ph.D. in food science specializing in aromatics collaborated on creating a five-course meal that would engage all five senses. A two-hour film celebrating the meal's ingredients was projected onto a 70-foot geodesic dome in a brasserie furnished to celebrate Stella Artois's Old World heritage. Each of the two 40-foot custom tables had a conveyor belt with concealed speakers and LED coasters.
For the first course, guests foraged through an edible garden centerpiece. A seafood course, complete with seaweed-covered netting that filled the room with the scent of the seashore, followed. Next, LED boxes housed condiments to be added to pho broth, while a live drum solo helped to mix the sauces. Natural textures was the theme of the subsequent course, in which a beef-cheek bird's nest was served with a quail egg and mixed vegetables beneath a cloche filled with hickory smoke. For dessert, guests roasted truffled marshmallows over logs for a gourmet spin on s'mores.
To drive traffic to the Senorium website and sell the $150 tickets to the meal, Stella Artois planned a nine-week geotargeted digital and print campaign. It ended up halting the campaign five weeks early, after selling all 2,320 tickets.
The $150 fee generated revenue to help offset the costs, but the value of the campaign was priceless, resulting in more than 15 million social impressions—a 40% lift from a year prior—and 55 million PR impressions. What's more, it resulted in a 3.3% lift in previous-four-weeks (P4W) sales, the highest in the brand's history, whereas sales had been flat prior to the event.