Plans to Rebrand MGM Halted After Las Vegas Attack
After 18 months of painstaking planning, MGM Resorts International released a major new corporate brand campaign two weeks ago and then pulled it immediately after the deadly Las Vegas shootings Sunday night.
"We shut down the campaign," Lili Tomovich, chief experience officer and CMO at MGM International said. "It is no longer running as of Sunday night."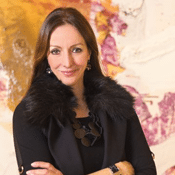 Tomovich showed incredible personal strength in appearing as scheduled as a presenter at the ANA Masters of Marketing Conference in Orlando today considering the shooter had staged his deadly attack from hotel rooms in an MGM property, the Mandalay Bay.
"I wanted to take a moment to recognize the horrific, inexplicable events of Sunday night in Las Vegas," she said. "When I was on the plane last night flying here, for the first time in four days I had the chance to think and was wondering what I could say to this lovely audience here. My message is just one of deep gratitude for all of the support we have received. It's been overwhelming and gracefully accepted."
She went on to share how the new campaign came to be and why it was sparked by the difficult days of the 2008 recession.
"It was a horrible time in the country and a horrible time for Las Vegas," Tomovich said. "The bottom line is we were on a sharp decline toward full bankruptcy our stock plummeted from $90 to sub $2 and, in the midst of all this, we were building a $9 billion city center and complex."
At the 11th hour MGM was able to avoid bankruptcy and work to salvage the company.
"It was a very, very dark period for Las Vegas for three or four years and we had to ask ourselves, how are we going to drive growth and differentiation from all the other casinos and how are we going to increase demand," she said. "In order to do that we realized we must look at our business differences. This notion of just being a casino and hotel was not going to work."
She began work with their agency, McCann, spending time understanding what the business MGM Resorts really is, what its brands stand for and what that means for consumers. The result was the establishment of a firm belief that entertainment is a fundamental human need.
"That brand belief helped crystalize this idea that MGM Resorts exists to entertain the human brain," she said. "We own about half of Las Vegas, the only thing that can differentiate us is our level of service. We had to home in on our differentiating ability to deliver the guest experience."
With that in mind, MGM made a critical shift for the growth and transformation of its business from the perception that MGM Resorts was just hotels and casinos to one of a global entertainment brand. And it had the proof.
MGM operates 20 world class arenas, theaters and festival grounds, sells 8 million tickets annually for live events, has the largest collection of Michelin-starred restaurants and master sommeliers in the country and some of the hottest night clubs and stage clubs, she said.
"There was no question that we had built an entertainment brand, we just had never spoken about ourselves like that," she said. "We decided this fall to launch a massive corporate brand campaign on MGM. We really wanted to tell the world who we were and what we stood for."
She shared the campaign, "Welcome to the Show," that was pulled Sunday night to show why that decision was made. Mandalay Bay is visible in a number of aerial shots.
But before the world would first see the campaign two weeks ago, there was internal work to be done.
"We spent a year and a half in the trenches working and building the brand internally before we ever launched this," she said. "This was an exercise in building the brand from the inside out. We wanted to make sure that we aligned our culture with our brand. That was so incredibly important."
Some 77,000 employees were trained by using simple creative drawn from the campaign. The team looked at the culture and leadership, revamped internal communications, reviewed recruitment and on-boarding new hires, as well as its rewards and recognitions programs.
For the employee communications, the word "SHOW" was turned into an acronym to relay a simple message about guest service:
S-smile
H-Hear their story
O-Own the experience
W-Wow the guest
An unexpected consequence of the training was how SHOW helped employees deal with hotel guests during the shooting tragedy, she said.
The recruitment site was rebranded and at recruitment fairs branded plastic water bottles were replaced with gold fanny packs emblazoned with the words "Show Off." The offer package to new hires was updated from the standard FedEx envelope to a gold lamé envelope.
"All that work took about 18 months and only then, when we felt that employees actually understood, and only then, did we launch," she said.
Over the last 18 months, the company's stock price rose 17% and the staff friendliness metric was at an all time high.
Takeaways:
1. Understand and appreciate your brand's heritage and DNA
2. Define your brand's purpose and role in consumer's lives
3. Updating and repositioning a brand is the entire organization's responsibility
4. Before you tell your brand proposition to the world at large, you better damn well be prepared to deliver it.
Related article: