Evolve or Perish: Walmart CMO Tony Rogers Says
Retail powerhouse Walmart is no different than any other retailer when it comes to what is perhaps the most pressing issue facing retail marketers: Evolve or perish.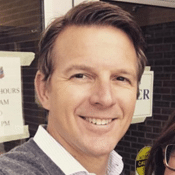 "Change is an ongoing journey," said Tony Rogers, CMO, Walmart. "It's something you have to commit to. It's an evolution and it's really, really hard. But when you stop evolving you become a dodo bird. At this moment in history, things are changing fast. We all face a very serious reality as businesses, as brands in society and as marketers—evolve or perish."
Rogers posed three challenges today to some of the 2,700 attendees at the ANA Masters of Marketing Conference.
1. Evolve Your Business
Evolving your business starts with understanding and listening to customers, he said.
When Walmart conducted a regular check-in with its customers it discovered a stunning shift: Customers no longer ranked saving money as the number one benefit they get from their favorite retailer. For the first time, it was saving time, followed by saving money.
"This is a big broad transformational change in consumer behavior," Rogers said. "Simply stated, technology has quickly and radically changed the importance customers placed on time. We have to stay true to our purpose to help customers save money and we have to evolve to make shopping quicker and easier."
Based on that insight, Walmart implemented online grocery pickup (offered in 1,000 stores with expansions planned) and a shop-by-voice partnership with Google. It is also testing new ways of delivering value and convenience, including Uber drivers, associate delivery, easy re-order of customers' favorite items and automated pickup kiosks that feed orders at the touch of a button.
"We have to continue to evolve," he said. We know technology is changing the world around us. Technology is changing the way we shop. Retail history tells us most retailers do not survive this kind of transformational change. They either evolve or they perish and most don't evolve. If [Walmart founder] Sam Walton were here today he'd be telling us to 'get on with it.' And that's exactly what we're doing as a company."
What Walmart is doing is resonating with customers.
"We had 11 straight quarters of positive traffic and for the last two quarters 60 percent growth in e-commerce," Rogers said. "What's clear to us is that the future of retail is going to be won by somebody that brings online and offline together to make life easier for its customers. It will be won by the retailer that evolves."
A key element of the evolution is to share the ways in which the company is evolving with consumers.
"Your companies are all changing and doing innovative things," he said. "Do your customers know about it? Are you telling that story aggressively or are you waiting to until the perfect time to unveil it with some huge campaign? We've grappled with this. My advice is to get out there and let your customer know through PR, social media whichever channel you choose, that you're innovating everyday to improve their lives. Telling your innovation story plays a major roll in potential brand growth."
2. Evolve Your Brand
Use your brand platforms as a force for good, he said.
A turning point for Walmart came in 2005 when Walmart trucks lined up to deliver relief to New Orleans during Katrina. The trucks arrived even before FEMA did, Rogers said.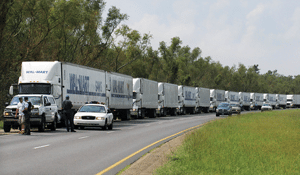 "In the days and weeks that followed, we were able to see first hand the incredible power of our business, the social impact that we were able to have," he said. "I think it was a wakeup call for our company. We realized that we had to become more than a store; we had to be a force to help people live better."
Rogers cited other social initiatives, including bringing suppliers together to reduce emissions in its supply chain by a gigaton by 2030, creating jobs in America with onshore manufacturing and hiring more than 100,000 veterans.
"I challenge each of you to consider how your brand can play a bigger role in society," he said. "There's a huge opportunity for our brands to play a part in setting a positive example for society to create a more positive discourse."
People want and expect brands to be socially responsible.
Rogers cited a Kantar Media 2017 U.S. Monitors study that showed customers want to know more about the companies they are dealing with—72 percent said more companies should take a stand on important social issues, 85 percent said they appreciated when companies made it clear the values they stand for and 84 percent reported that companies that make sincere efforts in their communities deserve their loyalty.
3. Evolve as Marketers
Rethink your agency support system, he said.
"For years I heard about the potential of the holding company model. Really, I've never been able to crack that code," Rogers said. "We sat with Publicis last year and said, 'Hey we want access to all your talent and we want to have other talent that's not at our disposal, but we want you to treat that talent like it's part of Publicis.' "
Rogers sat in on a creative review last summer for holiday work with the chief creatives from Saatchi New York, Publicis and Leo Burnett— all pitching one unified, creative idea that they had joined together to create.
"It was the best creative review I ever sat in on," he said. "It was the best work I've ever been associated with. My challenge to you is how are you making the best use of the support that you have at your disposal, evolving your agency ecosystem to create greatness."
As for the digital revolution: "Don't be digital just for the sake of being digital. As you're diving into digital, keep the customer in mind, are you actually solving a customer problem or chasing numbers on a spreadsheet."
"It's a time of transformation like we've never seen. And if you don't embrace it, you'll be a dinosaur," Rogers said.