PepsiCo, Walmart, Starbucks Join YouTube Advertising Boycott
It's been a tough few weeks for YouTube and parent Google.
The advertising boycott YouTube faces is growing, even after YouTube apologized to brands whose ads appeared alongside unsavory videos and said that it had taken steps to make sure it doesn't happen again.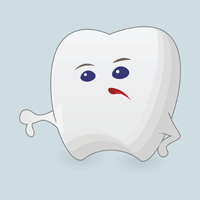 The mounting chorus of brands that have pulled ads from the video-sharing site and Google's ad network include Starbucks, Walmart and PepsiCo. Johnson & Johnson, Verizon, Volkswagen and other companies pulled their ads earlier this week.
The brands say their ads are appearing next to objectionable, even offensive content, including videos posted by terrorism-affiliated groups and those spreading racism. The challenge Google faces to police  YouTube is daunting: More than 400 hours of video are uploaded to YouTube every minute.
Walmart released a statement saying, "The content with which we are being associated is appalling and completely against our company values."
There is speculation that the YouTube advertising boycott may open up opportunities for TV networks to be more appealing as the upfront process gets underway.
Google's automated system places the ads and some analysts say the problem could cost Google as much as $750 million.
Google has already begun taking some steps to solve the issue, including improved technology to screen videos and hiring a significant number of people and develop new tools to screen and pull ads from problematic videos and websites. It also said that it would put in place changes that would give brands more control over where their ads appear. Read the article…
Related articles:
Tips to Act on Social Listening; The Good, the Bad and the Ugly