Patrón Tequila, Dominant, Yet Fights Authenticity Challenge
Patrón Tequila faces an interesting paradox: it enjoys absolute dominance in its category yet it still faces headwinds related to the brand and its authenticity.
Patrón has 68% market share in the ultra-premium tequila category. Its brand health metrics are unparalleled and continue to improve. Brand awareness is about neck and neck with Jose Cuervo at about 95% and unaided awareness runs at 21% with the next highest tequila at 6%.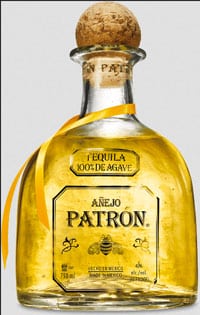 "These are numbers that are extraordinarily difficult to achieve, and then to continue to grow is a really significant task," Lee Applbaum, global CMO for Patrón Spirits, said at the ANA Brand Masters Conference. "We still have naysayers who question our authenticity, especially in a world where brand authenticity is so important. That's the paradox."
Interestingly, the biggest challenge is partly what made Patrón a success, it's marketing.
"Our challenge is not as an established high-quality brand," he said. "Our challenge is around substance and style, or a perceived lack of substance that goes with that style: That we're a artisanal tequila produced in small batches. The more time and money we spend telling people we're authentic, the more people think we're just clever at marketing. The better we are at marketing, the more we're thought of as just marketers. There's the paradox."
Insight for that thought came from social media, specifically all important bartenders, who posted tweets like this one from Arizona: "Patrón isn't that good if you've tried more than 2 tequilas in your life."
"When that bartender says its not authentic, that was a critical challenge for us to reverse these misconceptions," Applbaum said.
Patrón began two years ago to close that gap on the authenticity challenge employing six pillars: bartender engagement, earned media, bespoke events, digital storytelling, brand education, innovation and advertising media.
Applbaum focused his talk on two of those pillars:
Trade Engagement: "Our best advertisers are our bartenders, our trade. We created a group of 60 bartenders. They are people who visited Hacienda Patrón (where Patrón is produced in Mexico) to understand the importance of telling our noble story. We established master class sessions and online training for the trade to go online and not only learn about brand, but about the spirit more broadly. It's a win for us. We just have to dispel the myths by intelligently talking about our brand, not just with a few talking points, but to be able to do it intelligently. It is transformational to get them down there," he said.
In addition, Patrón runs distributor and staff training, as well as educational events and activations.
Digital Storytelling: "We have robust digital assets. A little over two-and-one-half years ago we had no social presence, however consumers were talking about Patrón. There were more than 15 million images involving Patrón already out there in social media.
"There was a huge tail wind. Our job was to help shepherd and amplify that content," Applbaum said. "Today social is one of the most important ways that we regularly and authentically facilitate conversations between trade and consumers."
Applbaum said Patrón is now the most followed alcohol brand on Twitter, is the most liked tequila brand on Facebook, the most followed tequila brand on instagram, and is No. 1 when it comes to online share of voice related to tequila.
"We have a massive audience to talk to that is highly engaged," he said. "They love to share pictures of Patrón worthy moments, and we leverage that in social media, not just to share the latest tweet or post from a celebrity, but to talk about those quality cues and to share behind the scenes views from the Hacienda."
Nine months ago it partnered with virtual reality technology company Oculus VR to get consumers to the Hacienda virtually. It has 100 VR experiences in multiple languages that it uses all over the world to show people what it takes to make an artisanal tequila.
"It's entertaining, but more importantly, educational," he said.
Another digital initiative is called Know Your NOM, the identification number unique to every distillery. Consumers can use an app to tell people the origin of Patrón, confirming its authenticity as a artisanal tequila.
"We believed all along that if you just know our story our brand will stand on its own," Applbaum said. "Our focus is on objectivity, understanding fact from fiction. We believe that as we tell that story and close the gap on any misconceptions about our brand we can deliver accelerated results. We want to make sure all the love, all that swagger about our brand, is never lost."