North Face Commits to Equal Representation of Women in Marketing with Global Campaign
The North Face is rolling out its first global initiative focused on women to celebrate and share the stories of adventurous and courageous female explorers.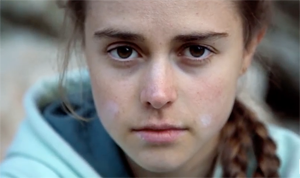 The massive campaign, Move Mountains, is rooted in empowering the next generation of explorers and includes a multi-year outdoor adventure collaboration with Girls Scouts of the USA, a platform for sharing more stories of women in exploration, and a business commitment that impacts everything from representation in advertising campaigns to investment in product design.
"We know better than anyone that there are plenty of women out there who are already accomplishing incredible, inspiring things every day. Yet women and girls don't see themselves represented as 'explorers'," says Tom Herbst, global vice president of marketing at The North Face. "We had a simple theory that if women and girls see more role models in exploration, it will create more female role models for future generations."
The collaboration with the Girl Scouts provides girls, regardless of socioeconomic status, with outdoor experiences designed to enhance their leadership skills and confidence and encourage them to seek out new challenges. The cornerstone of the initiative is to create 12 new Girl Scout Outdoor Adventure badges, with a program that includes activities ranging from mountaineering and climbing, to backpacking, hiking and trail running.
In an extension of Move Mountains, The North Face debuted a social media campaign calling for consumers to submit black and white images of female explorers on Instagram with #SheMovesMountains and to tell her story. A number of the submissions will be featured in a public art piece in NYC this summer.
In an effort to canvas the world with female explorers who are artists, athletes, educators and scientists, The North Face is making a commitment to equal representation of women in all advertising, social media and content moving forward, the company said.
There's also news at retail. The North Face will open two women-specific stores this year. The first, located in Edina, MN, will focus on the brand's running and training apparel. The second will be located in San Francisco and carry all women's product lines, including running and training gear, mountain and urban focused products.
Related articles: