MINI and Others Join to Bring Artistic Mobile Library Units to Chicago
A partnership between MINI, the Little Black Pearl Art & Design Academy and Saatchi Art will bring artistically painted mobile library units to public parks in Chicago's South, West and North Division through a program called, Library Project.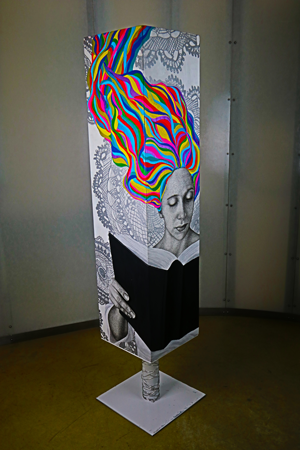 The mobile units are painted by local area students as well as local and international artists from Saatchi Art, as part of the Chicago Park District's Library Reading Initiative. The mobile libraries offer local children access to books by creating a space where books can be donated and shared for free.
"We understand that many children in urban communities do not have access to books to help them build their literary skills and inspire them," said Terri Evans, metro marketing manager, MINI USA Central Region. "By providing access to creativity and art, MINI USA is helping to make urban life better by enabling local students to think big and dream bigger through storytelling."
A press conference to unveil the mobile units is being held Sept. 28, at at MANA Contemporary Chicago gallery in Pilsen. A special VIP afternoon preview includes first access to the fair's 120 exhibitors and an engaging program of talks and curator-led tours to include representatives from MINI and the other partners.
Little Black Pearl Art & Design Academy, a high school that serves students from all over the city, began working with MINI USA in February to develop a design that would be inspiring in communities and grab the attention of young readers.
The three entities also put together an initiative to create a limited collection of artist-designed mobile libraries that will be showcased this weekend during the events. The collection will be available for purchase both at The Other Art Fair and on SaatchiArt.com. One-hundred percent of the proceeds will support Little Black Pearl's mission of furthering art education on the South Side of Chicago.
Later this year, from October through December, MINI USA will also host a book drive at the five Chicago Area MINI Dealerships. Mobile library units will be placed in each dealership for book collections.
For every book that is donated, MINI USA will match the book donation to a local Chicago Park District (or local park or school in the area).