What Micro-Influencers Really Think about Brands: Study
Micro-influencers are in a category of their own, defined as social media users with less than 10,000 followers. This group plays an important and growing role in the global influencer marketing space as marketers look to narrow targeting for maximum impact.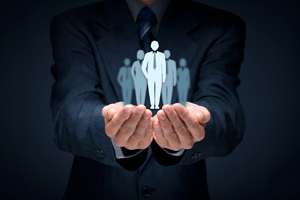 A new study, The 2018 Global Micro-Influencer Study, from SocialPubli.com looks at how these influencers think about brand collaborations, content creation and overall social media use.
They are about evenly split on professional goals. Fifty-two percent want to be full-time influencers, while 48 percent use their talents as a side gig to supplement another job. The number of brand collaborations per year swings wildly with 54 percent reporting less than 10, 25 percent between 10 and 20, and 21 percent more than 20 collaborations.
Almost half, 47 percent, of micro-influencers reported spending more than five hours a day on social media, followed by 33 percent spending about three-to-five hours and 14 percent spending less than one hour. The remaining influencers spend between one and three hours online.
---
You May Also Enjoy:
---
When it comes to the time of day these micro-influencers prefer to connect with fans, the majority, 68 percent, are on in the afternoon and evening. Twenty-two percent prefer morning hours, while 10 percent sign on around noon. Seventy-seven percent publish daily while the remaining 23 percent publish weekly.
These influencers report that the top factor to maintaining engagement is that they are authentic and stay true to themselves (32 percent), followed by sharing content that resonates with followers and engaging with followers tied at 27 percent. Another 13 percent reported that publishing once a day helps them keep in touch with followers.
Instagram dominates as the social channel of choice for the majority of micro-influencers at 61 percent, followed by Facebook (17 percent), Twitter (12 percent), Youtube (7 percent). Linkedin and Pinterest were also reported.
Other findings include:
• 44 percent prefer to be paid monetarily, 29 percent with free products, services or experiences, 18 percent with exclusive event access and 8 percent with affiliate partnerships
• They are active brand advocates and frequently recommend what works for them
• Micro-influencers agree that authenticity matters: 99 percent say they believe in the products and services that they promote.
These micro-influencers measure success by reach (48 percent), engagement (24 percent), sentiment (16 percent) and conversion (11 percent).
A major stumbling block for brands looking to work with influencers is that about two-thirds, or 68 percent, reported that their jobs as influencers are not properly recognized and that hate speech is not sufficiently monitored (88 percent).