Marketers Train for Social Media Crisis Drills
Social media has proven to be a double-edged sword.
On the one hand, social listening has allowed marketers to get inside consumers' heads like never before to learn all kinds of things like what customers like (and don't like) about their brands, and how to improve those brands for the people who actively use them.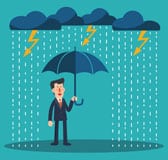 The results can yield mountains of helpful information that have led to the production of new products, more relevant marketing and finer slices of target audiences. On the flip side, it's that one tweet or video that can bring it all crashing down. Two recent examples that caused shivers up the spines of the C-suite and sent the social ecosphere exploding with negative posts bashing the brands are Pepsi and United. The United video was reposted on Twitter more than 170,000 times.
To stem such social media crises that not only create a PR nightmare but also pose threats to profits, marketers and their PR firms are planning social media crisis drills, just like the local fire department might practice emergency drills in the event of a high rise fire or a multi-vehicle accident involving multiple injuries.
The New York Times explains that, for example, Weber Shandwick uses a tool that simulates a PR crisis, then runs a drill to manage social conversations, media inquires, news articles and other items that might pop up to execute a quick and appropriate response.
Hyatt keeps an eye on its social networks 24/7 with trained employees standing by to handle anything that comes up. The Times also talks about how Unilever understands its "tsunami" of social data coming in and how brands like Carl's Jr and Hardee's are installing screens throughout its headquarters so all levels of staff and different departments can monitor social chatter. Read the article …
Related articles:
Less About Sex, More About Burgers—Did Carl's Jr. and Hardee's Get it Right?
The good, the bad, and then there's Pepsi and Kendall Jenner