Major Candy Makers Commit to Reducing Sugar
Some of the largest chocolate and candy companies across the globe plan to reduce sugar in their products to adapt to many consumers' efforts to eat healthier.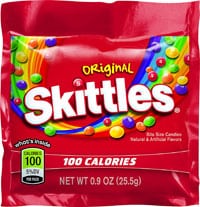 The group of companies—Mars Chocolate, Wrigley, Nestlé USA, Ferrero, Lindt, Ghirardelli, Russell Stover, and Ferrara Candy Co.—plan to make 50% of their individually packaged products 200 calories or less within five years. The initiative also includes making these changes obvious to consumers by labeling calories on the front of packaging, as well as making packages smaller and innovating products, the National Confectioners Association (NCA) said.
There are millions of dollars being invested in research and development by the companies—collaborating together for the first time on health and wellness initiatives.
Mars has been a leader in working to meet the needs of health-conscious consumers while at the same time satisfying consumer's colossal sweet tooth by not sacrificing taste. The company has already debuted a variety of lower-calorie candies including M&Ms, Maltesers and Snickers.
"Chocolate and candy have always been a treat, and this is a big commitment by the participating companies to keep it that way," John Downs, president & CEO of the NCA, said. "We are proud to make this five-year commitment with The Partnership for a Healthier America, a highly regarded nonprofit organization that will help us track and verify this meaningful initiative. This is the first step on our journey to recruit other companies to join us as we work to help consumers manage their sugar intake and ensure that they feel empowered to make informed choices." Read the article …
Related articles:
Maltesers Foosball Helps Mars Engage Teens