A Lesson in Sampling Best Practices
By Beth VanVliet
A client once said to me, "I could give my products out in Grand Central Station for less money than a sampling program will cost me." And while she was correct, it took several rounds of healthy discussion to convey just why that wasn't the right idea for her brand. The most effective sampling programs do more than just distribute products. When executed correctly, they can build awareness, expand audiences, create brand advocates, and drive sales.
With more and more sampling partners and events available than ever before, smart marketers should develop a scorecard for evaluating their partners and opportunities. Make sure that the target audience is well defined from the start. Consider age, income, geography, interests, behaviors, and other demographics and psychographics that can be used as selection criteria. This will be a critical step to ensure that the selected sampling method will deliver products to the most desired consumers.
Look at Rohto Eye Drops—the world's largest manufacturer of eye drops, but with limited market share in the U.S.—which is challenged to compete against brand powerhouses Visine and Clear Eyes. Rohto set out to identify a consumer segment that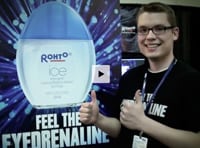 wasn't already entrenched with other brands. Capitalizing on growing complaints about eye irritation stemming from screen stare and digital behavior, Rohto focused its efforts on "Millennial Gamers." Leveraging events such as PAX and Comic-Con, Rohto sponsored a "Stare Wars" contest to dramatize eye irritation while appealing to the competitive nature of conference attendees. Participation was record setting, with more than 30,000 samples distributed in swag bags and through in-booth activities. National media recognized the segmentation strategy, identifying Rohto as an eye drop for gamers in editorial placements garnering more than 10 million impressions. Two years later, conference participants still reach out to the brand via social media.
Sampling is just another form of media, so traditional measurements such as reach, impressions, and cost per thousand should also be included in the scorecard. Not only will those measurements be used when comparing sampling programs against one another, they'll also come into play when comparing sampling versus digital and broadcast media.
Over the past three years, subscription boxes have revolutionized the concept of sample distribution. Birchbox led the way in the beauty space, offering consumers samples of new, premium, unique, and trendy products, but at a price. Now, there are boxes for almost every interest and audience: Lifestyles Of Health And Sustainability consumers, cigar smokers, college students, runners, and more. And like Columbia House and the Fruit of the Month Club of old, these boxes keep coming, and consumers keep paying (until they cancel their subscriptions).
However, not all box programs are created equally. In some cases, such as Conscious Box, a brand need only provide the samples. In others, brands pay a hefty price to have their products included. A marketer needs to decide how much the exposure is worth and what action it expects a consumer to take. This starts with whether the person needs to have a vested interest in the samples either by paying for them or by completing certain tasks in order to be eligible to earn future rewards.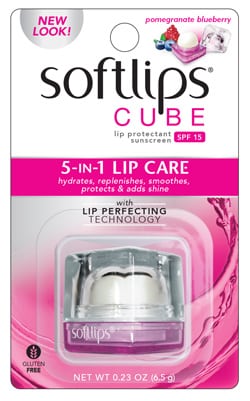 Softlips Lip Balm saw tremendous success partnering with Influenster for the launch of the Softlips Cube. New product samples were included in the Campus VoxBox distributed to college students. The brand was assured that samples were getting in the right hands because Influenster issues a qualifying survey prior to the distribution of each box. Recipients were asked to complete a series of tasks after trying the lip balm. These included following Softlips on social media, posting video reviews, writing product reviews on retailer websites, and more. The brand actively engaged with consumers, commenting or liking every single user-generated post. As a result, the Softlips Cube trended nationally with four distinct hashtags. The product was recognized as a 2015 Influenster Product of the Year, and the brand credits much of its growth to the Influenster program and others similar to it.
Many Consumer Packaged Goods manufacturers have turned to modern-day "Avon Ladies" to act as brand ambassadors. Beverages such as Red Bull and Monster Energy track sales increases in markets where they actively sample. And positions in Victoria's Secret Pink Nation Campus Rep Program and the Vineyard Vines Whale Rep Program are so desirable by college students that the programs have highly competitive application processes, including social media influence measurements, Skype interviews, and video submissions. While guerilla in nature, these feet on the street allow brands to proactively reach their consumers rather than wait for a consumer to discover their offerings.
The wide variety of sampling options described above reinforces the need for objectivity when evaluating the investment and goals of a campaign. Put personal preferences aside and be sure to use a scorecard to select the program that will deliver the reach, regard, and register rings that the brand requires.
Beth VanVliet is the director of client services at Martino Flynn. She can be reached at bvanvliet@martinoflynn.com.