Integrated Marketing Automation Strategy Boosts Unanet's ROI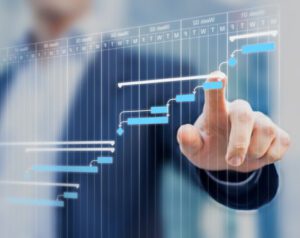 A more cohesive marketing automation approach is helping Unanet improve lead management and scoring.
The B2b software company provides cloud and on-premise project management solutions to professional services firms such as consultancies, engineering design firms, digital agencies, nonprofits and government contractors. The target audience is primarily executives in small- to mid-market companies.
"Getting through to these people is a challenge, because they have limited time to research and evaluate solutions," says Richard Hayden, SVP, product management and marketing, Unanet. "And, we want to talk to all stakeholders in the organization, because our product encompasses the entire life cycle of professional services firms, from pipeline to project to billing at the end. An integrated view is where you can see efficiencies."
The Dulles, VA-based company had been using various platforms for email marketing, landing pages and analytics. The approach worked well to an extent, but made it difficult to get a single view of customer activity. Working with Measured Results Marketing, Unanet implemented HubSpot as its new marketing automation platform, to power all landing pages and microsites built on Drupal, with Google Analytics measuring website activity. The company's business development team utilizes Salesforce, while Unanet's own internal CRM component feeds customer contact data into HubSpot.
---
You May Also Enjoy:
---
A new lead scoring model also helped improve campaign attribution and tracking for drip and nurture campaigns, as well as giving insight on all lead activities. ROI overall is judged on revenue growth and opportunity growth in the pipeline.
"There are many touches, and we live in a complicated, multichannel world," he says, noting in B2B it can be a constant challenge to keep data clean. "It's hard to isolate detailed ROI."
Having a diverse range of content topics and formats that resonate with prospects and customers is crucial. Some people like more in-depth content, like a one-hour webinar or a book, while others might prefer a two-page cheat sheet or a podcast they can listen to in the background while doing something else.
"We want to cater to how people want to consume content," he says. "[We're lucky] that we're pretty rich in content because of the depth of our product marketing team."
The typical sales cycle for Unanet averages about 100 days, and there is a heavy focus on customer retention, he notes. Because there are a lot of acquisitions in many of the verticals Unanet targets, contacts often move onto the other companies, so there are ample opportunities to encourage them to adopt the solution at their new professional home.
"A lot of our customers are on their third or fourth go-round with us," Hayden says.
Unanet uses a broad mix of channels, including live events like "lunch and learns" and networking with partner organizations, about four webinars per month, email and other thought leadership opportunities, all highlighting customers' use of the product to help educate the market.
"The voice of the customer talking about their experience with the software is huge for us," he says. "It's much more engaging."