Inside FX, Fox and Hulu's Comic-Con Activations

An estimated 200,000 badgeholders attended Comic-Con International this year, and numerous more flocked to the area to take advantage of the spectacles happening outside the San Diego Convention Center.
Fox, FX and Hulu had presences inside the hall with panels, booths and other engagements, but their Comic-Con activations outside the center itself attracted considerable attention at the show.
"We give the people the opportunity to step inside and live out these experiences in-person," says Ryan Coan, founder and partner at Creative Riff, which worked with the three networks on their activations this year. "We're living in a world where people are choosing the advertising that they engage with, and Comic-Con has become an experiential playground."
Activations at Comic-Con have become increasingly more immersive as brands take advantage of new technologies to bring fans inside their favorite shows, notes Coan.
FXhibition, on the lawn of the Hilton San Diego Bayfront Hotel, engaged fans of shows like the X-men spin-off Legion, American Horror Story, Sons of Anarchy spin-off Mayans M.C., It's Always Sunny in Philadelphia and Archer.
---
More From Comic-Con 2018:
---
For American Horror Story, fans walked through an "Eccentricities Gallery" of art and oddities, augmented by AER technology and live actors. "We left it up to the consumers to decide how and what they experienced might inform the new season of the show," says Coan.
In the "Legion Chamber," fans stepped into a LED 360-immersive experience that had a hypnotic kaleidoscope effect, to simulate feeling disconnected from the real world.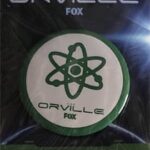 Nearby at the Fox Fanfare activation, Cosmos: Possible Worlds took attendees on a dome video experience, while visitors for the new show The Passage walked through a top-secret medical lab where they encountered a blood-drinking patient. Experiences for the X-men series The Gifted, space adventure-comedy The Orville and Fox's animated series like The Simpsons and Family Guy were also part of the mix.
And of course, fans who couldn't make the pilgrimage to San Diego are living out the excitement vicariously online. "It's a really exciting opportunity, and [brands] are tracking the conversation and press coverage online, and promoting hashtags in social," he notes.
At the Maine bed and breakfast styled activation for Hulu's new horror anthology series Castle Rock, visitors were given a "room key" connected to an RFID chip when they checked in. Pictures of them taken during their time in the activation—suitable for social sharing—automatically populated into a gallery they could access after they left.
The LA Times offered an insider look at the Castle Rock activation:
Take-home premiums from Comic-Con activations like the room key not only help brands get attention in social media, but become highly desired collectibles for both fans and attendees at home. "It's amazing how popular they are with fans," says Coan.
Retro style red and blue lensed 3D viewers enabled viewers of The Gifted to unlock their own mutant vision and view art on the Omni Hotel and trolley's on San Diego's Green Line.
Buttons were popular at all the Comic-Con activations. Different Castle Rock pins—such as "I Survived Castle Rock, ME; Department of Corrections; and "Castle Rock Bed and Breakfast"—were distributed each day. Fans of The Orville could snag pins symbolizing the different species in the show's Planetary Union (such as humans Moclans, Xelayans and Retepsians). At an inkjet station, custom buttons from FX series could be printed for fans.