The Great Debate: Large vs. Small Sweepstakes Prizes
There's lots of discussion around what works best: smaller, more immediate prizes, like movie tickets, versus larger cash and prize incentives, say $1million or a trip around the world. A lot of it depends on the brand, the timing and other factors, which can make the case for strong benefits for both types of prizing. Many brands choose to include both.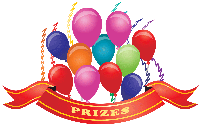 More games—and more loyalty programs, for that matter—are offering what Barry Kirk, vice president, loyalty strategy at Maritz Motivation Solutions, calls "low burner rewards:" more immediate prizes, even if those prizes are relatively small, in addition to a larger prize.
Sara Lee ran just such a promotion to increase sales and awareness of the State Fair Brand corn dog with an offer to win $500,00 towards a new home and 10,000 instant-win prizes including HDTVs, appliance, grills and other household items. Players entered unique codes on specially marketing packages to collect rooms. The $500,000 went to the person who collected all the rooms. Along the way, 1.5 million game codes were redeemed by 250,000 customers growing the brands online consumer database by 400%. The promo was developed by Launch Creative and SCA Promotions, which underwrote the risk.
"The creativity keeps growing," says Christine Bennett, worldwide sales director for SCA Promotions, a risk management specialist in promotion and sweepstakes marketing. "So if you don't have the budget to put aside a million dollars, here's an opportunity to do something really big in the marketplace."
Cash, of course, still attracts plenty of attention. Just like when the lottery starts to run up into multi-millions, more and more people play. The lines grow long at lottery ticket locations and everyone wants a chance to win. The same can go for a large cash prize.
A large cash prize offers the brand a number of benefits, including cutting through the clutter by giving consumers a call to action for a chance to win, say $1million. For example, in stores the promotion can be emblazoned on the packaging and helps the product stand out from the competition.
"That packaging message would talk louder to the consumers if they're deciding whether to buy the store brand or the name brand," Bennett says.
Of course, if you're drawing more attention to your product with a large cash or prize incentive, the chances that you're sales are going to improve is pretty good, both through repurchase and trial. So not only will you have incremental sales, you will also hopefully be drawing in new customers as well.
"A large prize gets rid of some of the clutter," says Paul Panzera, director of sales at SCA Promotions. "It helps them stand out from the many, many promotion sweepstakes going on."
Backed by insurance—and suffering from shrinking budgets and increasing competition—marketers are often willing to take big risks. And some choose to tie to topical, well-publicized events already getting plenty of buzz with consumers.
Remember when Long John Silver offered everyone in America their free Giant Shrimp if NASA's Mar's Exploration Rover found evidence of an ocean on Mars? No ocean was found, but Long John Silver got plenty of attention.
Last year, the small town retailer Ashley Furniture found out that what seems like a shot in the dark can actually be possible. The branch in College Station where Texas A&M is based rolled out a promotion offering to refund all furniture purchased from Aug. 17 through Aug. 27 if the Aggies beat the South Carolina Gamecocks by 10 points. It was a 24-point win and Ashley Furniture had to reimburse 600 people more than $1 million in sales. Next thing Ashley Furniture knew it was being interviewed on ESPN, and multiple other media outlets picked up the coverage resulting in a high, double-digit lift in sales.
Getting creative, like Ashley Furniture did takes guts but can pay off big time.
"Many promotional formats now offer the chance to win a life-changing prize," Bennett says. "It's probability based, contingent based, so someone else beside the marketer is taking the chance for a chance to win for a redemption. You never know when you do these promotions if the event will happen."
Big prizes certainly gain plenty of attention, but there's also a case for smaller, more frequently distributed, prizes. Instant wins games, like the one Snapple ran two summers ago, are one example.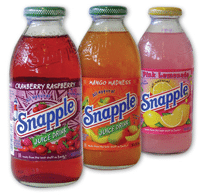 Snapple has long used its bottle caps to keep consumers interested in buying its beverages to discover what exactly is under the caps. Taking a cue from "Seinfeld," the brand ran a "Win Nothing Sweepstakes." More than 70,000 prizes surprised drinkers when they popped the top earning them a variety of gift cards. Anyone who doesn't think sweepstakes and contests haven't changed of late isn't paying attention.
"In instant win, lots of small prizing gives people the perception they can win," John Findlay, founder of digital engagement agency Launchfire, says. "The ultimate combination is lots of small prizes won instantly and the grand prize that can be won by a drawing at the end."
Other incentive programs, such as those offering the chance to win merchandise, can produce results as well. Results are particularly prominent if the promotion is targeting an affinity group where an item that relates to the core cause of the group would be coveted. One example would be an incentive program offering guitarists the chance to win a very rare, classic guitar. Merchandise incentives work well when targeting niche groups, and can sometimes portray a higher perceived value, according to SCA Promotions.
And, of course, sweepstakes and contest must be optimized for mobile. According to Kontest, the number of contest and sweepstakes entries received via mobile has increased eightfold from 2012.