FTC Warns 90 Instagram Influencers
The Federal Trade Commission has notified 90 Instagram influencers that they need to more clearly disclose partnerships when pitching branded products and services and social media platforms.
Two sets of FTC letters, all dated April 19, 2017, were addressed to both brands and individual influencers and celebrities and identified the specific social media post, product or service endorsed and a quote from the influencer's Instagram post.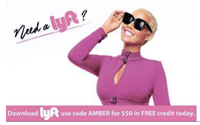 The letter stated in part: "Your material connection to that company should be clearly and conspicuously disclosed in your endorsements. To make a disclosure both "clear" and "conspicuous," you should use unambiguous language and make the disclosure stand out. Consumers should be able to notice the disclosure easily, and not have to look for it."
In July 2016, the FTC settled charges with Warner Bros. that it failed to adequately disclose online influencers, including the popular vloger PewDiePie. The influencers posted gameplay to promote "Middle Earth: Shadow of Mordor." The videos were viewed more than 5.5 million times over the course of the campaign, the FTC said.
"Consumers have the right to know if reviewers are providing their own opinions or paid sales pitches," Jessica Rich, director of the FTC's Bureau of Consumer Protection, said at the time. "Companies like Warner Brothers need to be straight with consumers in their online ad campaigns."
The most recent FTC letter to the 90 influencers was prompted by complaints from citizen watchdog groups.
Last September, Public Citizen, the Center for Digital Democracy and Campaign for Commercial-Free Childhood, filed petitions demanding the FTC take action "on the proliferation of undisclosed paid ads on platforms like Instagram." The groups presented the agency with information on 113 influencers with large followings. The influencers included David Beckham, Ryan Reynolds, Heidi Klum and Demi Lovato, according to the letter the groups sent to the FTC. Read the article …
Related articles:
Radio Station Behind "Hold your Wee for a Wii" Promotion Shuts Down