Forever 21 and Macy's Upset Women with Dumb Marketing
The topic—and execution—of marketing to women is under a microscope. There's been plenty of talk, insights, research and education on how marketers can best connect with females to ensure a positive connection and, hopefully, long-term loyalty. Mega brands have pledged to stop stereotyping women and the #MeToo movement has had an undeniable impact on marketers and their strategies.
Still, there continue to be brands that appear to be deaf to the call.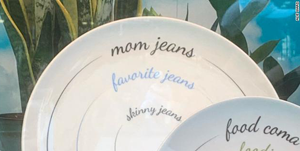 Most recently, women opening packages of online orders from Forever 21 were met with "free samples" of Atkins Diet Bars. The response was swift.
Bloggers blogged, news outlets chastised the brand and social media users spoke out—like account manager Genna Lepore.
She has an 18-month-old son and was still slimming down her postpartum body when she ordered some new clothes from the retailer. The box arrived and when opened, the diet bar was staring her in the face.
Forever 21 publicly apologized stating, "From time to time, Forever 21 surprises our customers with free test products from third parties in their e-commerce orders. The freebie items in question were included in all our online orders, across all sizes and categories for a limited time and have since been removed. This was an oversight on our part and we sincerely apologize for any offense this may have caused customers, as this was not our intention in any way."
"Most importantly, the question that needs to be top of mind for retailers and marketers marketing to women is how does this move resonate with the current narratives surrounding women in 2019?" says marketing strategist Katie Martell.
Despite Forever 21's apology, many customers were not bowled over.
Lepore posted: "This oversight isn't just about bad press. An experience that touches a nerve has the ability to change the habits of life-long customers. Imagine losing revenue from previously loyal customers because of this kind of brand blunder?"
"Somebody internal at the company along the process clearly didn't think about the message this particular third party partnership would send," Martell says. "This backlash reminds marketers that it's critical to be the internal watchdog on every touchpoint in the customer experience and think 'is this the right impression we want to make? Does this align with our values and the values of our customer?'"
The power of social media has wreaked havoc on many brands that make missteps like Forever 21.
---
Other articles you might enjoy:
---
Just last month, Macy's pulled porcelain plates advocating for smaller portion sizes. The plates were designed with "mom jeans" portion sizes outlined on the surface. The circles are labeled "skinny jeans," "favorite jeans" and "mom jeans." Meaning if you want skinny jeans you better only fill your plate to the skinny jeans line. As CNN reported, the wave of criticism began—and ended—on Twitter.
Macy's flagship store in Herald Square in New York City featured two of the plates, which is where writer Alie Ward saw them, rolled her eyes and took out her phone.
She tweeted a photo and asked: "How can I get these plates from Macy's banned in all 50 states?" CNN reported.
Within hours Macy's had apologized directly to Ward and removed the plates from its store.
Ward said that she didn't intend for plate-gate to be national news: "I just saw it, rolled my eyes, got sad for the people it would impact and used my voice on a public platform," she explained, calling the plate's message "a pointless joke with a cheap punchline."
She added that it wasn't her tweet that did them in but "a chorus of others echoing that it was ignorant and in poor taste."
"Brand experience happens in layers—what you sell, who you choose to partner with, and how you impact the communities and customers you choose to sell to," Martell says. "If every layer is not aligned, that friction causes consumer backlash as evident here with Macy's and Forever 21. These are a clear example of what happens when there is misalignment of values and principles between company, product, customer and partners."
---
Hear more from Katie Martell at LeadsCon's Connect to Convert 2019 in Boston, Sept. 25-27. Join us!
---