Forbes First Ranking of Top YouTube Stars
Influencers play a growing and important role in word-of-mouth marketing. More and more marketers are engaging them for campaigns. A recent poll of marketing professionals conducted by Tomoson, found that marketers rate influencer marketing as their fastest-growing online customer-acquisition channel, outpacing organic search and email marketing.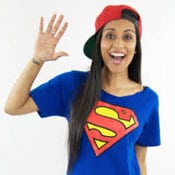 The benefits of influencer marketing are numerous. Partnering with an influencer can be a cost effective form of high-quality content with built in distribution. It is highly measurable and can be targeted to very specific audiences to capture high-quality leads and engagement.
Here, Forbes brings us its first ranking of the top-paid YouTube stars. Most are under 30 and most get their earnings from advertising, often paid to push out commentary on brand products. The dollars are big, as are many of the audiences. The ranking includes, Rosanna Pansino, Rhett and Link, Lilly Singh and others. This article will leave you scratching your head and saying, 'Why didn't I think of that???'
Related Articles:
Influencer Marketing Moves Beyond the Comfort Zone
3 Risks of Influencer Marketing