Email Targeting Fuels MGM Resorts & Focus on the Family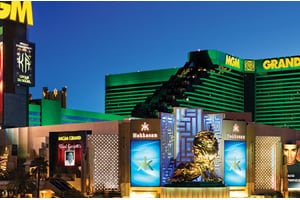 MGM Resorts International and Focus on the Family have very different customer bases and missions, but they have similar philosophies when it comes to email marketing.
At the Gartner Digital Marketing Conference in San Diego last week, both organizations talked about the importance of targeted email to reach customers and prospects. They're not alone in this view: A recent survey by Teradata and Forbes Insight reports that49% of marketers are delivering individualized experiences to customers the majority of the time, and that 79% consider doing so a priority.
Focus on the Family, a Christian conservative organization, uses drip email campaigns to generate donors, and treats names differently based on how someone came on to the file, such as whether they might be interested in parenting, marriage or public policy. "We look at the source or motivation code to put them on the right track," said Micah Sage, interactive marketing communications manager. "With out the data, we're just hitting everyone with batch and blast."
While MGM's resort properties have a significantly different target audience than Focus on the Family, the approach is quite similar in email. Adam Bravo, vice president of marketing strategy, MGM Resorts International notes that MGM looks at how a customer was acquired when considering how to target email blasts, adding that not all of the guests who frequent Las Vegas resorts are interested in gambling.
"We have a large customer population that comes in and doesn't have any casino involvement. They come to us for food and beverage or entertainment.," said Bravo. "I can't incent a customer with $15 to play on a slot machine if they're coming here to see Madonna or The Killers."
Back in 2008-2009 during the recession, if people had discretionary income, they weren't using it to come to Las Vegas, said Bravo. That forced MGM's 12 properties on the Las Vegas strip to become more efficient. In the past, it was almost like they were competing against each other.
"But the Belagio guest probably isn't going to come to Excalibur," he noted. "We had to focus on our data and see what motivates our guests so we could talk with them better."
One unique advantage that Focus on the Family has is that it ministers to people who turn to the organization. If someone phones the call center with a life crisis, that creates a significant connection. "We pray with them and a counselor might even call them later and create a personal connection," said Sage. "We help people and down the road they might become donors because of what we've done in their lives."
MGM has a significant amount of data on its guests, allowing it to focus beyond acquisition to encouraging return visits. The company still gets high response rates from direct mail, which it integrates with email and other channels.
Once someone one books a stay at an MGM property, the conversation—and the customer lifecycle—begins, allowing MGM to talk with them about booking things like concert tickets, spa treatments and dinner reservations. Once they're on-site, data is gathered on their gaming preferences—slots or tables—and other activities. Guests gather points for dollars spent in the M life loyalty program, which also gathers a wealth of data for future marketing purposes.
"We have disparate brands, and M life helps drive cross property visitation," Bravo said. "If you're staying at the Monte Carlo, I'd prefer that you go to New York, New York or one of our other properties for dinner than somewhere else."
Focus on the Family has been testing the timing of coordinating email blasts with direct mail drops, to see if it works better to send an email before or after a mailing hits homes. MGM is also doing similar testing, to see how channels impact one another. Both organizations are testing time of day and week.
Related Articles:
Don't Forget the Basics in Email Marketing
Power of Email for Building Relationships