Email Marketers Want Automation Capabilities from ESPs: Survey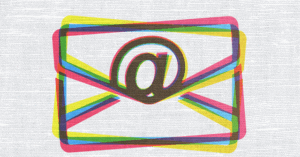 Two-thirds of marketers cite marketing automation capabilities as one of the most important features when selecting an email service provider, according to a new report from Econsultancy.
A user-friendly interface (60%), the ability to integrate with other best-of-breed martech (37%), cross-channel capabilities (32%) and low cost (27%) were the other top variables considered, according to the 2017 Email Marketing Industry Census. Over 1,000 U.K. email marketers were surveyed for the study in February and March.
The report also found that true email personalization is still a challenge for many marketers. Fifteen percent said they can send messages based on individual activities and preferences. This a nearly double the 8% who said they had this capability in 2016, but still extremely low considering how well it works: 71% of the companies doing personalization said their email performance was "excellent" or "good," while only 35% of the companies not working on personalization ranked their performance that high.
Personalization and segmentation is a huge issue for email marketers. Howard Sewell, president, Spear Marketing Group, recently told Chief Marketer: "Companies pay lip service to the idea of segmentation and campaigns tailored to different personas, industries, etc. but then it comes time to execute, they often find they don't have the content, or the customer knowledge, or even the resources, to deploy a multi-track campaign. So they default to a 'one size fits all' approach and email metrics suffer as a result."
Testing and segmentation is most effective, says Grant Johnson, chief measurable marketing officer, Responsory, when marketers make sure one person or team within the organization is managing the email process. If this type of management isn't in place, customers could be getting 15 messages from your brand from multiple departments and your messages won't be effective.
Marketers also need to keep a handle on the content of emails to make sure it serves the needs of the customer, said Johnson in a recent interview. "Email needs to inform, educate, entertain and then sell—this is still lacking in way too many emails. They make it more about themselves than the prospect."
Finding new prospects to market to has become more and more affordable. Worldata's Winter 2017 List Price Index reported that email list prices continue to drop for both B2B and B2C names, and availability has gone up 300% in the last two years.
Related Articles:
The Secrets to B2B Email Success? Urgency and Clarity 
Why Your Email Closing is as Important as Your Open Rate