New Database Gives Randall Reilly 360-Customer View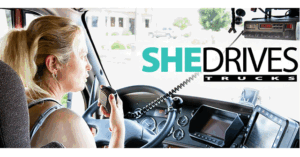 A newly unified purchasing, product and customer database is helping B2B publisher Randall Reilly identify new audience segments and create new products.
"We had this picture of trucking entities across multiple databases and wanted to marry it together in a 360 view, not only for our own marketing but for our advertisers' business intelligence and CRM purposes as well," says Geoff Deakin, product director, enterprise solutions, Randall Reilly.
The Charlotte, NC-based B2B publisher and marketing services company focuses on the trucking, agriculture and construction sectors. The company had data coming from many disparate systems. For the trucking vertical alone, for example, there was the audience database, email databases, UCC financing statements (for everything from trucks and loaders to even photocopiers), its RigDig trucking database of vehicle information (titles, moving violations, driver histories, etc.) and more.
Randall Reilly had pretty standard data architecture problems. Each data source had its own formatting scheme, so getting the systems to mesh together for reporting purposes was often a very manual process.
Starting last June, the company worked with BlueConic to put a customer data platform in place to allow them to look at data from both an account-based and a contact-based perspective, and then make those two align.
"We're now able to better activate and engage campaigns on behalf of clients," says Deakin. "When someone is in RigDig, they can build a prospect list based on certain types of criteria, such as type of vehicle, and then push the list into BlueConic and implement it through Facebook—we no longer have to manually send lists over to other platforms, which streamlines operations.
This is helping Randall Reilly more efficiently explore new audience segments. For example, the company knew there were a significant number of female operators and truck drivers on the road, but it didn't have a way to engage them. Having more efficient data resources allowed them to pinpoint drivers in this segment and launch a newsletter catering to this audience, She Drives Trucks.
"There was this audience that was available but hadn't been addressed before," he says, noting circulation is about 55,000. "We were able to create a format to talk to them in a different way—there is of course overlap on operational issues, but unique concerns regarding safety and security."
While the enewsletter is the most visible part of the She Drives initiative, it isn't the only component. "Once we have the segment activated and engaged, we try different ways to reach out to them in a multichannel approach," says Deakin. "We try not to talk with advertisers about one specific engagement channel, but the outcome they are looking for. Then we craft the engagement strategy and keep the campaign running towards that goal with email, display, landing pages, retargeting and more."
For the overall trucking audience, in social, Facebook is a very efficient channel. "A lot of these folks are on the road and Facebook is their connection to the world," he notes. "Because of this, it doesn't feel as disconnected to talk to them about a business opportunity as it might be in other industries. They don't find it jarring."
Using the BlueConic engagement tools, the company has created engagement metrics looking at a number of variables. Email opens and clickthroughs are still considered, but so are variables such as which segments are highly engaged with product reviews or news on regulations.
"We're trying to come up with different buckets of engagement scores as we work with data and see how it flows together," he says.
Related Articles:
B2B Lead Gen By the Numbers: Infographic 
How Big Data Can Improve B2B Lead Gen
Chief Marketer's B2B Lead Gen Survey—Exclusive Results