Dior, IKEA, Many Others Adopting VR and AR Technologies
As virtual reality—think Pokémon Go—and augmented reality—think being transported to Rwanda from your couch—enjoy strong consumer adoption rates, more marketers are putting the technologies to the test.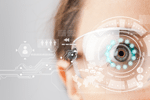 Last month, American Express, a long-time U.S. Open sponsor, upped its game with an augmented reality experience that helped bring the U.S. Open to life for fans. Tommy Hilfiger was one of the first major retailers last year to offers shoppers a virtual reality experience as an in-store shopping experience. And Marriott tested AR in hotels in New York and London, transporting guests to far off places across the globe.
Some forecasts predict the augmented and virtual reality market will reach $150 billion in revenue by 2020. This article shares which sectors are adopting the technology and how the advertising landscape is shaping up. Read the article …
Related articles: