Digital Leads 2016 B2B Marketing Spending Growth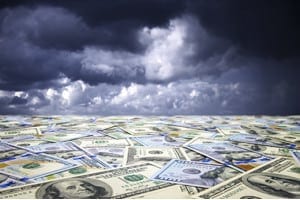 U.S. B2B marketing and advertising spending will grow to $161.4 billion this year, with digital accounting for over half ($83 billion) of those expenditures, according to a new report from Outsell.
Outsell's Annual Advertising and Marketing Study 2016: B2B Advertising shows that B2B spending will increase five percent overall. Digital spending overall grew in numerous categories, including native advertising and search, with mobile posting the highest growth rate, 25%.
Fifty-one percent of B2B marketing respondents planned to increase their budgets overall in 2016; only seven percent reported spending reductions.
While print surprisingly showed a decline to $37.2 billion, it is still relevant in B2B, notes Michael Balsam, vice president and leading analyst, Outsell. "Digital is out in the forefront but in B2B marketing, print, collateral and events still carry a lot of weight," particularly in certain industries such as pharma and financial.
Direct mail accounted for 26% of B2B print marketing budgets, topped only by custom print at 28%. Next were magazines (17%); directories (11%); newspapers (10%) and newsletters (5%).
In person events accounted for $26.1 billion of B2B marketers' spend, and trade show and exhibition spending will rise 6.3% in 2016. Share of spend was almost evenly split between exhibitions, companies' own events and conferences.
"Face to face contact is definitely needed. The danger of over digitization is real," he says.
Balsam notes that while analytics has long been a major pain point for B2B marketers large and small alike, more and more companies are adapting marketing automation and sophisticated data crunching techniques. This means B2B marketers—particularly in larger organizations—are hitting the top of the learning curve when it comes to leveraging ROI and tools. "We're over the top of the marketing automation challenge."
The top problems cited varied by industry. For example, the top three marketing challenges cited by manufacturers were media not being solutions oriented enough, difficulty applying analytics and measuring ROI. In contrast, biotech/chemicals/pharma said ad blocking, poor ad viewability and media not being solutions oriented were their biggest pain points.
Some industries, like financial services, are super tactical and the number of leads generated is one of their key metrics. In other verticals, the spending mix is influenced more by a need for things like one-to-one personalization.
"Digital is still king, but events play a large role when you need to touch and feel things as part of the sales process," Balsam notes.
Outsell estimates the 2016 B2B content marketing market at $40 billion. While consumers are overwhelmed at the amount of content flooding their way, B2B buyers are still hungry for more content to inform their purchasing decisions, says Balsam.
Content is particularly important to fuel social channels. B2B marketers' social spending will increase 8.6% over 2015, with companies' spending on their own social spending projected to hit $5.4 billion and their spending on social network advertising projected at $3.9 billion.
Larger marketers overall reported more success with mobile advertising on social platforms. Both large and small B2B enterprises cited LinkedIn as the most effective social platform for lead gen, followed by Facebook, Twitter and YouTube.
"The investment in social engagement continues to increase," he says. "As a byproduct, we're seeing an uptick in brand building effectiveness."
In Dec. 2015, Outsell, a research and advisory firm focused on media, information and technology, fielded the web-based survey to 1,501 US marketers and advertisers responsible for ad and marketing spending, or specifying budgets. Of the total respondents, 752 were B2B focused and 749 were consumer focused.
Related Articles:
Special Report: Marketing to B2B Millennials
The Secret to Optimizing Marketing Automation
Q&A: The Roadblocks to B2B Conversion