Optimizing Marketing Automation
As customer touchpoints increase and audiences become more demanding, the importance of marketing automation to help manage interactions both before and after the sale continues to grow.
In this special report, learn:
How automation can help create a streamlined audience view
The questions marketers should ask vendors—and themselves—before investing in automation
Common marketing automation mistakes
How automation helped Truity Credit Union improve engagement and ROI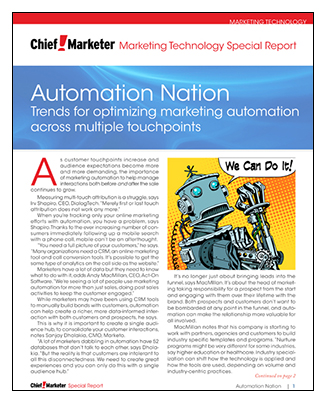 Thank you for downloading this report.
You may also find these reports of interest.