Marketing to B2B Millennials
Stop waiting for Millennials to arrive at the B2B table. They're already here. More than one in three American workers are now Millennials and these digital natives don't respond to marketing the same way as their Gen X and Boomer predecessors.
In this special report, learn:
What types of channels and content Millennials use most to inform B2B buying decisions
The best ways to leverage social to connect with Millennials in B2B
How Heineken Kirin Japan uses mobile to engage Millennial bar & restaurant proprietors
Ideas for hiring—and retaining—top Millennial marketing talent
Sponsored by: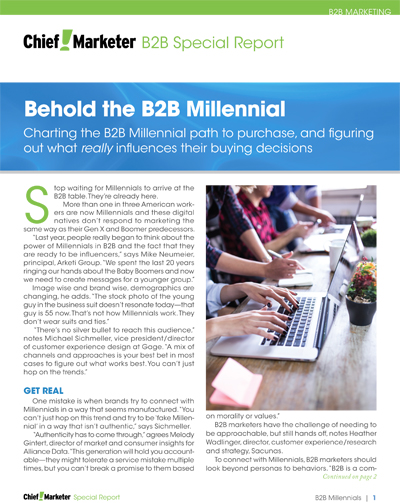 Thank you for downloading this report.
You may also find these reports of interest.