Customize Your B2B Approach for Better Engagement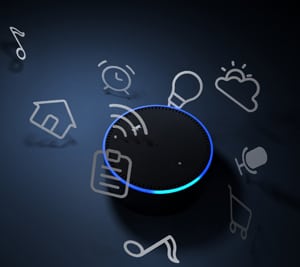 In B2B, marketers need to remember that not everyone in their target audience has the same needs.
"Everyone has different concerns, and you need to understand the painpoints for different professionals and titles," says Grant Johnson, president and CEO of Responsory and a featured speaker at LeadsCon's Connect to Convert, Oct. 3-5 in Boston.
"If you want to reach the CEO, then you need to deliver different messaging than what you'd send to the chief marketing officer," he says. "You need to speak to each segment in a way that is meaningful and relevant—it's one of the basic tenets of direct marketing."
Johnson notes that in B2B, because many tactics are so affordable today, there's a lot of over-communication going on, without enough insight into how to property connect with the target buyer.
"A lot of it is just being smart and understanding the importance of quality over quantity leads," he says. "You need to find a way to differentiate yourself, beyond the typical whitepaper or trade show follow-up."

Want to hear more from Grant Johnson about how to improve your B2B engagement strategy? He'll be co-presenting the session "Reviving Long Dead Prospects" with Scott Kosinski of EyeMed at LeadsCon's Connect to Convert October 3-5 in Boston. We hope to see you there!
Many marketers make the mistake of just dumping a new lead into their CRM system and then over email them without doing anything creative to really engage the prospect. "Don't get stuck doing the same thing—create a wow experience and connect the prospect with your brand through the unexpected."
For example, he says, vision benefit provider EyeMed wanted to create a campaign that would help make sales meetings memorable. It offered an Amazon Echo Dot as an incentive to get a prospect to take a meeting with a sales rep. But rather than just leave the speaker behind as a premium, the sales rep activated it during the meeting and engaged the prospect via an Alexa app created for the brand, that offered additional information about EyeMed's plans.
"It's an example of using technology the right way and creating energy, to help move closer to conversion once someone has raised their hand," Johnson notes.
---
More from the B2B Connect to Convert Faculty:
---