The B2B Loyalty Challenge
Many B2B organizations focus the lion's share of their marketing efforts on acquiring new customers. But once those new businesses are in the fold, they fall short at creating loyalty. In this special report, discover how you can create loyal B2B brand advocates that buy again and again.
Discover:
Why the onboarding process is a key time to engage
New stats on why customers are really loyal
The key to crafting content that resonates
How data helps build loyal brand advocates
And more!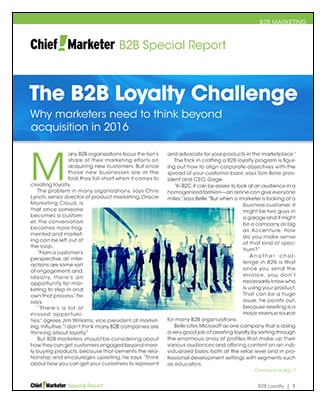 Thank you for downloading this report.
You may also find these reports of interest.