Focus on the Customer in Search Engine Optimization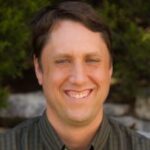 Search engine optimization is become more challenging—but there are many tangible things marketers can do to improve SEO performance.
"There's no magic pill," says Jim McKinley, principal and co-founder of 360Partners. "How can you increase visibility without spending too much? It all goes back to rethinking your whole offering and the whole customer experience on your website."
The marketers that are succeeding at search engine optimization today are focusing less on specific paid tactics and more on the customer experience from an end to end basis, and differentiating what customers are experiencing throughout the sales cycle on their site, he says.
Paid search has become more and more expensive for marketers—leads that cot $35 three years ago in pay per client now average twice that, McKinley notes. Content can play a huge role in helping marketers have better results in organic search.
"It all goes back to the fact that Google's fundamental goal is to provide the most relevant answer to a searcher's question," he says. "At the end of the day, creating quality content is the way to win."
Incorporating relevant keywords into your content is important, but write to your audience first, he says. "Google spends billion each year on making algorithms better, and they're getting better and better at understanding things like the fact that a copy machine is the same thing as a copier as a Xerox machine."
Content also needs to be digestible by Google—if Google can't understand what your site is about, they're not going to rank it highly. Along those lines, which content management system your site uses doesn't have as significant an impact on rankings as it once did, he notes.
But what does make a difference is title tags and meta descriptions. These are the signals that you give to Google to show what your site is about, and whiat will appear on the search engine results pages. This mistake that marketers make here is that they either don't bother to write them, and let Google do it for them, or they let an IT or website person handle the task. "They could be technically correct but they don't really tap into your true call to action or mission," he says.
McKinley will also lead the session "How to Compete Against Brand Giants in the Online Marketing World" session at LeadsCon Las Vegas. Online marketing techniques like pay per click and social were supposed to be the great equalizer for small brands. But that hasn't been true across the board. McKinley will share his thoughts on ways companies can compete against their higher-profile brand competitors.
Related Articles:
Why 2016 Will Be the Year of Content Marketing
Optimizing Mobile Apps for Lead Gen
Be Prepared for Consumer Complaints