B2B Marketers Taking a Fresh Look at DM Tactics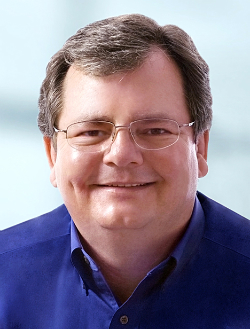 As marketing overall becomes more metrics driven, there's increased interest in the core tactics of direct marketing.
"Budgets haven't increased, but CFOs are starting to understand that they can't just keep doing the same thing over and over and expect results," says Mac McIntosh, president of B2B consultancy Mac McIntosh Inc. and a partner at marketing automation firm AcquireB2B. "They're realizing the power of the right offer at the right time."
For a while, there was a misconception that direct mail didn't work any more. But as with any marketing tactic, the key, says McIntosh, is testing.
Mail performs, but the way to make it profitable is to use it more surgically in your marketing campaigns. Target certain segments at certain times with different types of pieces. For example, some tiers may warrant three-dimensional mailers, while other will show a boost from a postcard mailing.
"We have certain clients who can't be convinced to try direct mail because they tried it once with a rented list and didn't see success," he says. "But one client we work with who was doing primarily email tested variable print mail—and got a 500% better response to the same names," he says.
Variable data print—incorporating elements such as personalized URLs taking recipients to dedicated landing pages—are another way B2B marketers can spark up their direct mail. But the use of PURLs—in either direct mail or email— aren't as prevalent as one might think.
McIntosh notes one recent mailing from a printer he received that was a clever self-promotion. The printer sent a calendar illustrating the use of variable data printing by incorporating McIntosh's name into each month's photo—in fireworks in July, sprinkled in leaves for September and written across pumpkins in October.
"We're not seeing a lot of variable print direct mail," he says. "The printing industry needs to educate the market that this is something [mailers] can ask for."
Many marketers—both B2B and consumer—have relied on email in recent years simply because of the low cost. But now, thanks to spam traps, black lists and the dangers of using harvested names, batch emailing isn't always the easiest option.
"People were doing email simply because it was cheap, but to work, it has to be part of an integrated marketing program," says McIntosh.
One place B2B marketers are incorporating email is the social space, using sites like Facebook to encourage email signups and offering "share this" buttons in emails to take campaigns viral.
Likewise, telemarketing does work when integrated into other programs. McIntosh notes that cold calling as a standalone tactic is extremely costly— but if you call someone after they have visited your website, that can be an effective follow-up.
This, he notes, is where content marketing can come into play. Marketers need to have content out there to lead the customers to the point where they'll place your company on a short list and want to talk to a salesperson.
"People don't get married after the first date—and people are out there looking at content online before they raise their hand today," he says. "Prospects only spend about 5% of the time in the action selection process and then they finally start looking at options—by the time they talk to your salesperson, they've already got a shortlist of who they want to talk to."