American Express Drives Consumers to Experiences with Content
American Express relies on content marketing to drive consumers to its branded experiences, including activating its partnership with the Seattle Seahawks at all home games.
Lisa Kahn, director of global experiential marketing and partnerships at American Express, shares how it all goes down.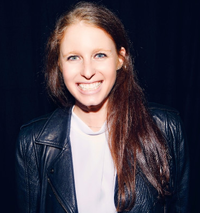 Lisa Kahn
CHIEF MARKETER: Does content marketing play a larger role in your overall marketing strategy?
LISA KAHN: Content has proven to be a vital element of our marketing mix surrounding American Express Experiences and partnerships. Our goal is to drive both awareness of the benefits we offer to card members and fans alike, and to educate card members on the many ways they can use their cards to unlock elevated experiences.
CM: How are you using content to market your Seahawks partnership?
LK: Our content for the partnership this year has been primarily focused on our offerings within the American Express Experience space and on site at CenturyLink Field, delivered through social platforms via American Express and partner and talent channels.
CM: Are you doing anything different?
LK: We've placed a heavier emphasis on pre-game content in order to tap into each phase of the fan journey and ensure card members and fans feel prepared with all the necessary information surrounding our programs before game day.
CM: Is there a central focus to the content messaging?
LK: Utilizing content as a way to remind fans to bring their American Express Card to the experience—and the game—enables them to enjoy the best game day experience. We've also highlighted local community and merchant partnerships in our content that have come to life in the physical space this season.
CM: Do you have a social channel of choice?
KL: Fan and card member activity on social media have always played an integral role in our marketing strategy decisions. One of our key audience insights is that Twitter leads the social platforms in terms of engagement and usage among sports fans. It also performs well for us in terms of reaching our audience in real-time with relevant, contextual messages. Given these learnings, we've mirrored a similar approach on the Seahawks-owned channels.
---
Other articles you might enjoy:
---
CM: You mentioned you're marketing locally to card members and local Seahawks fans. How do you accomplish that?
KL: Our content on Twitter focuses on both the greater Seattle metro area and users who have identified themselves as Seahawks fans within that area.
CM: There is a lot of discussion around content-first marketing. What are your thoughts?
KL: We see the value in content marketing because we're able to reach a hyper-captive audience in environments where they're accustomed to interacting with our messages. We're able to serve up customized content that provides a benefit or utility to this audience. We believe this is the best way to spread the word about what we are doing in channels where our customers are.
CM: In what ways do you think content marketing makes an impact on the target audience?
KL: We, first and foremost, want to reinforce how we're there for our card members, and we back fans so they can have the best game day and season-long experience with American Express. There's an emotional element to that message because we truly feel as though we can make an impact on how fans interact with the sport and team they love, and help them discover enhanced access to their passion points. We also, of course, leverage that captive audience to introduce them to other experiences we offer that may be of interest to them, giving them the opportunity to tap into everything available via their card membership.