How to Build an Experience Brand: Five Considerations
Over 50 percent of consumers report that brands rarely live up to their promises. Still, brands are increasingly scrambling for the right to be recommended. Why? Because for years, Nielsen has told us that peer recommendations are the most trusted marketing medium (trusted by 80 percent), and Bain reports that companies that lead in loyalty boast two times higher Net Promoter Scores (NPS) than their peers.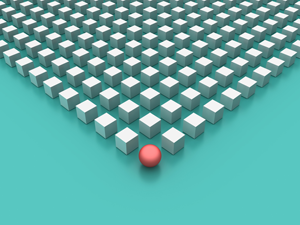 But the question brands should be asking is: How? The answer is clear. Invest in brand proof.
According to the Experience Brand Index, global research on 100 brands and 6,000 consumers, it's the brand experience (actions of and interactions with brands), not their promises, that are the strongest driver of brand health. In fact, brands that lead in experiences enjoy a 200 percent higher NPS than laggards. The research also reveals:
• Three quarters (75 percent) of consumers globally care about how brands behave towards customers, employees and their communities.
• Fewer than one in four brands deliver experiences that are significantly better than their competitors.
• Brands that lead in delivering proof on their promises achieve 25 percent higher loyalty than laggards.
---
Other articles you might enjoy:
---
By examining over a dozen different dimensions across the different industries, there are five points that marketers need to consider:
1. Brand proof matters. Consumers are very concerned with the way brands behave in the world. It's a stronger indicator of brand health than brand promises. In fact, consumers vote with their wallets by rewarding those who deliver the best experiences.
2. Brand integrity is delicate. Customers will abandon your brand if you don't live up to your promises. Nearly half of consumers (47 percent) agree that "it makes me feel I can't trust the brand and won't buy it anymore."
3. Brand touchpoints are proofpoints. Every interaction matters and each one should be a memorable action or interaction to prove your brand promise. The most successful Experience Brands deliver consistently across all interactions with consumers and actions in the world.
4. Brand promises fall short on delivery. Consumers see most brands as equally poor when it comes to experience—scoring a "D" in keeping their promises. Consumers want the brands they know and love to treat them well. And they're unforgiving when a brand doesn't keep its promises.
5. Brand proof is only going to get more important. Changing generational tides give brand owners the opportunity to shift their focus. In particular, Millennials feel the strongest about brands overpromising and are more likely to become disgruntled.
Not every brand is an experience brand. However, as brands think about how they touch consumers, demonstrating the brand promise should be a priority. Brands can start with a self-assessment to test how well they stack up—asking themselves a few critical questions such as:
• Can you state the brand promise in two-to-three sentences?
• Can you point to three-to-four notable actions your brand has taken to prove to the world your promise is authentically proven?
• What key consumer experiences across multiple touchpoints—customer service, in-store, web, mobile, content, experiential—deliver proof on your promise?
The bottom line is that the relationship between brands and consumers can be fragile and needs to be nurtured. To get it right, brands need to deliver experiences that don't just meet expectations but exceed the promises they make.
Ben Grossman is senior vice president, group strategy director at Jack Morton.