Advertisers Simplify Agency Compensation Models
Advertisers paying agencies by labor and time is losing momentum. What's gaining favor?  As advertisers look to simplify their agency compensation models, some are moving towards pay based on a percentage of advertising spend, according to a new study from the Association of National Advertisers.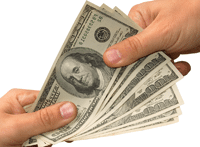 Although labor fees continue to be the most-used method, this is the method's first drop since 2006, as advertisers migrate back toward traditional media commissions— jumping from 3% in 2010 to 12%—and value-based compensation, reappearing after two previous surveys.
"Although only a small percentage (7%) employ [value compensation], it is a further indication that marketers continue to explore alternative approaches to traditional fees or media commissions," the ANA said in the "Trends in Agency Compensation: How Marketers Are Simplifying Agency Management and Seeking Transparency" report.
Incentives took a big hit, significantly declining for the first time in the 50 years of the survey, with respondents citing that incentives do not improve agency performance.
The ANA also credits its controversial media transparency study for advertisers taking a more active approach to restructuring agency compensation models with senior management involvement more than doubling from 2016 and finance involvement tripling with bonus and rebate practices also being revised and reviewed.
Marketers are compensating a wide number of agency types (an average of 1.85 agencies each), indicating clients are choosing an agency mix to get the expertise and results they need even when it means managing multiple relationships.
The study is conducted every three years among client-side marketers. This report covers findings from an online survey conducted by the ANA in December 2016 and January 2017 among a sample of 82 member companies familiar with agency compensation practices at their companies, representing more than 1,100 client/agency compensation agreements.
Related articles:
Follow Our Media Buying Transparency Guidelines or Face Expulsion: 4As