Follow Our Media Buying Transparency Guidelines or Face Expulsion: 4As
Following the Association of National Advertisers June report critical of "non-transparent" practices by agencies, the 4As has now called on its member agencies to adopt its media buying transparency guidelines or face membership annulment.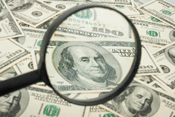 The 4As directive came from President Nancy Hill who called the issue of media transparency "critical." The organization released its "Transparency Guiding Principles of Conduct" in January 2016. The guidelines were designed to outline recommended behaviors to inform client and agency agreements, particularly around media buying and planning.
"At the 4A's board of directors meeting last week, the board unanimously voted to elevate the TGPC from a recommendation to a practice standard for membership. The 4A's calls upon its members to abide by the behaviors and conduct set forth in the TGPC to remain in good standing in the association," Hill said in a note to members. Read the Mediapost article …
Related articles:
Anger over ANA "Kickback" Reports Spill Over to Cannes Lions