Adidas Debuts Sneaker as Snapchat's First Shoppable Integration
In the latest example of ecommerce invading Snapchat, Adidas launched a sneaker on the platform last weekend. Users were given a first look and chance to buy the new version of its Falcon W.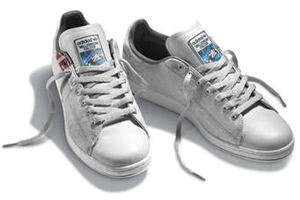 The Falcon W was unveiled during an episode of the show Fashion 5 Ways last Saturday on Snapchat's Discover page. B&C reported that this is the first time a product has launched through a show on Snapchat and the first time viewers have been able to swipe up and buy it using the app's ecommerce function.
Adidas is a sponsor of Fashion 5 Ways and has the rights to all ad units.
Adidas is no stranger to Snapchat. One case study reported on Snapchat that 18% of new visitors to adidas stores were the direct result of a the "Here to Create" Snap campaign.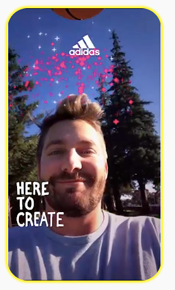 The campaign was a multimedia social effort that encouraged athletes to reveal their creative sides. Adidas used Snap Ads on vertical video to spread the message. Top Snaps featured world-famous athletes "praising the force of creativity and encouraged Snapchatters to swipe up and watch a long-form video of inspiring high school athletes showing off their skills."
To amplify engagement, adidas served Snapchatters the ads most relevant to their favorite sports with local filters, which displayed local neighborhoods to encourage others in the area to use the Filter too.
The selfie Lens—targeted at high school and college athletes—encouraged users to engage by raising their eyebrows, which triggered a ball of their choice to bounce on their heads. Users showed how they could be creative in sport by recording their own interpretation and sharing it with their friends. The World Lens component featured many plus sign graphics floating in users' space allowing Snapchatters to spread their positivity in the environment around them, Snapchat said.