10 Ways Machine Learning is Revolutionizing Marketing
The stats make the case: 84% of marketing organizations are implementing or expanding AI and machine learning in 2018. Seventy-five percent of enterprises using AI and machine learning enhance customer satisfaction by more than 10% and three in four organizations implementing AI and machine learning increase sales of new products and services by more than 10%, according to Capgemini.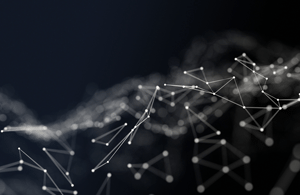 The study also found that 79% of organizations implementing AI generate new insights and better analysis. Organizations are using AI for a number of strategic purposes including supporting new products, generating leads, creating highly target marketing activities, and identifying lookalike high-value customers.
Forbes outlines 10 ways that machine learning is revolutionizing marketing:
1. Improving customer experiences and support
2. Helping to prioritize personalized customer care and new product development
3. Accelerate real-time personalized advertising on digital
4. Analyze and significantly reduce customer churn
5. Price optimization
6. Improve the entire value chain's performance for CPG
7. Streamline creation, fine-tuning and revenue contributions of up-sell and
cross-sell strategies
8. Better predict ideal customer profiles
9. Identify and define sales projections of specific customer segments and
microsegments
10. Optimize the marketing mix
The Capgemini report also identified key technologies that fall under the AI umbrella such as language learning, measurement of human characteristics, analysis of image and video content and digital assistants.
HGTV just launched a digital assistant on Facebook Messenger to inspire its fans with trending design and home ideas and it gave it a name to personalize the interactions.
"Hazel" was the name chosen for the digital assistant's voice to guide Messenger's 1.3 billion users to HGTV content like tips, trends and DIY projects. The idea was to give the assistant a personality true to the brand that fans could emotionally connect with.
The strategy for the chatbot was based on how to get people a quick piece of information that they could find easily and then be inspired by beautiful, descriptive and inspirational photography. The bot was built internally, designed to understand users questions and intent based on standard natural language processing tools. When a query comes in, the information is sent back with the brilliant visuals HGTV's fans are used to, Liesel says.
Related articles: