Catalogers Say USPS Cutbacks May Be Good For Mailing Industry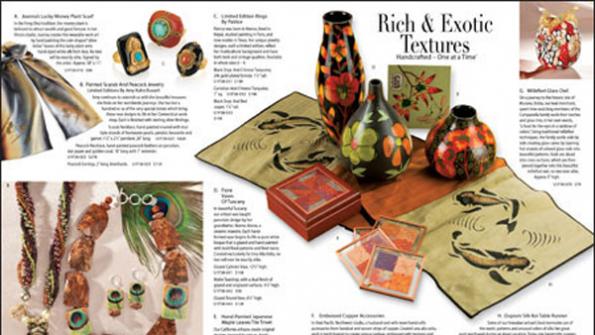 Some larger catalog mailers have applauded the U.S. Postal Service's recent proposals to lay off as many as 35,000 employees and shutter more than 220 facilities around the country.
Not only did they say the measures would not affect their mailing plans but they expressed hope that by making these moves, the USPS might eliminate excess capacity, keep postage rates stable, and ensure the Postal Service's continued viability.
Earlier this month, the USPS said it planned to close an unspecified number of area mail processing facilities around the country as part of its efforts to cut $15 billion in operating costs by 2015.
"I commend the USPS for taking the dramatic and necessary steps, however painful, to align its cost structure with today's economic realities," says Terri Alpert, CEO of Stony Creek Brands, parent company of the Artisan Table and Uno Alla Volta catalogs. "I hope that this brave action results in a sustainable system that will be serving the needs of the American public for decades to come."
Like many other catalogers, Stony Creek has cut back on mailings in recent years, reducing the total circulation of its two books from a high of 13 million annually to 9 million.
"I think the USPS is doing the right thing by trying to eliminate excess capacity and only use what it needs," says Larry Davis, vice president of marketing for jewelry cataloger Ross-Simons.
Despite USPS efforts to pull in more money from extraordinary or "exigent" rate increases, Davis does not fear that the USPS is going to get any more than those tied to the rate of inflation as mandated by the Postal Accountability and Enhancement Act of 2006.
As with Stony Creek, Ross Simons has reduced its catalog circulation to about 20 million catalogs per year, about half of what it was four years ago. The company's sales are equally divided between catalogs and online sales.
Will these cutbacks affect service?
"The USPS has been overstaffed for a long time so this will not affect anything," says Phyllis Mosca, president of Ulla Popken, a large size women's apparel catalog.
The company mails out fewer than 10 million catalogs per year and is in the mail every month. Nevertheless, mail and online "are about equal now" in terms of pulling in customers. Still, Mosca says, "catalogs still bring in good response."
The USPS reported a net loss of $3.3 billion for the quarter ended Dec.31.