After Women Cry Foul, an IKEA Ad is Yanked
IKEA is in hot water.
It pulled an ad in China after it was called sexist by some viewers. The 30-second spot shows a father, mother and grown daughter at the dinner table when the mother threatens to disown her unmarried daughter. "If you don't bring home a boyfriend next time, then don't call me Mom!" she shouts.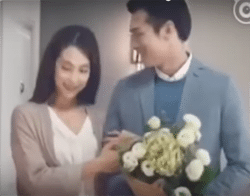 Within seconds, a young man appears at the door carrying flowers. The delighted parents get out the IKEA dinnerware and a nice meal for the new boyfriend.
Critics were quick to call the ad sexist and discriminating against single women. IKEA issued an apology on Weibo, China's version of Twitter, writing that it "gave the wrong impression."
"This TV ad tried to show how IKEA can help customers easily and affordably convert a typical living room into a place for celebration. The purpose was to encourage customers to celebrate moments in everyday life," the statement said.
The statement quickly drew more than 1,500 comments where users called the ad "disgusting" and "old-fashioned" with some calling for a boycott of IKEA products.
The ad was widely panned for its insensitivity toward Chinese women who deal with intense societal pressure to get married by a certain age, Fortune said.
Watch the ad:

Other brands have also come under fire for misjudgments in their marketing.
For example, In July, Audi was blasted, also in China, for an ad that compared buying a second-hand car to checking out a bride-to-be.
Related articles: