Why It's Okay to Say "Viral" Again
"How are we going to make it go viral?"
It was a question that I dreaded hearing for years. And I wasn't alone. During the time that saw the rise of social media, the advent of "two way" marketing and the increased incidence of people being labeled "ninjas," there was a lot to be wary of.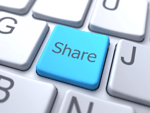 It was a turbulent time, fraught with new marketing approaches, rampant insecurity of marketing budgets and a lack of overall understanding of what was happening to the consumer attention landscape. It was also an exciting time, because the old mass media model had finally been bucked and there was an appetite for innovation.
Marketers became unduly obsessed with the idea that "going viral" was the cure to all marketing ailments. But since then, interest has waned. In fact, Google Trends data shows that, from 2004 to 2016, search queries for "viral marketing" have decreased by 80%. Concurrently, we have also seen an increase in marketers' sophistication in and appetite for marketing accountability. There's a realization that it's not enough for marketing to be infective. It must be effective.
So while we may have taken a break from our obsession with "going viral" for now, effectively spreading our brands through word-of-mouth networks is still vitally important. After all, we know that brands with the highest levels of advocacy averaged 27% higher topline growth than the most criticized brands.
But don't be tricked into thinking that getting value from virality is as simple as racking up millions of views on so-called "viral videos." As Wharton Professor and Researcher, Jonah Berger, points out, "85% of word of mouth is face-to-face. Only 7% is online." He also emphasizes the opportunity that brands have if they can make it into those word-of-mouth conversations: It's up to 30 times more effective than traditional advertising at helping things become popular. At Jack Morton Worldwide, we call this area of increased sophistication The New Viral.
Inherent in what makes New Viral marketing powerful is the fact that it:
Leverages peer-to-peer implied endorsement, which carries weight with consumers,
Encourages marketers to think about ideas that are, by design, worthy of being talked about, and
Is efficient because it leverages the targeted sharing of content as an amplified media opportunity.
The predominant industry understanding of viral marketing—what we're affectionately referring to as "The Old Viral"—has actually been redefined and renamed several times. Popular definitions strayed from the way it was used to describe Hotmail's meteoric rise to the point that it simply became a euphemism for reaching a large audience through peer-to-peer sharing. Marketers have continually kept on eye on viral video charts and top viral videos of the year lists, which essentially reduces the term to a reference to video views.
At the same time, researchers and scientists, including the MITSloan Management Review, came to the realization that "research suggests the term 'viral' marketing does not describe accurately what happens in the market." That led to the inventions of new terms like Jenkin's "spreadable media," Berger's "contagious" and Nelson-Field's "content diffusion."
For the sake of comparison and differentiation, we refer to this new understanding of virality, which benefits from nearly 20 years of evolutions since its initial creation, as "The New Viral." We've defined The New Viral as "Content or an idea that achieves success by gaining targeted engagement through advantageous contexts to achieve business goals."
We've identified four New Viral "prescriptions" that brands are seeing success with today, each of which should be considered for different scenarios:
Microviral Targeting Brands with specific, targeted audiences are favoring deeper engagement and targeted pass-along over broad, surface exposure to audiences.
Conversational Carriers Brands that have broad audiences can still create ideas that are designed to spread and impact the bottom line—beginning by thinking about the conversational context that will allow for the right conversations.
Pandemic Proportions Brands are focusing efforts on creating huge quantities and various manifestations of content across a plethora of different channels and optimizing in real-time.
Chronic Content Renewed focus is being placed on establishing relationships where consumers turn to brands for more than just a one-hit-wonder, instead seeking the brand's content out.
Of course understanding what The New Viral is only begins the journey forward to brand success. If you're interested in taking that journey with us and our clients around the world, we've written a guide called "The New Viral: Effective, Not Just Infective" and it's available here. We've love to hear your thoughts as you reflect on what it means to you—and we are completely comfortable if you want to ask us the previously forbidden question: ""How are we going to make it go viral?"
Ben Grossman is vice president, strategy director at Jack Morton Worldwide.
5 Influencer Marketing Trends that are Changing the Game