The Oscars, A Night of Mix-Ups and Standout Marketing
We can't let the week go by without talking about the Oscars. The 87th Annual Academy Awards last Sunday evening was a night of winning movie making, mix-ups and marketing. Brands came dressed to the hilt with their shimmering, shinning TV spots to deliver messages of inclusivity, kindness, diversity and unity.
Cadillac, Hyatt, Revlon, Walmart, McDonalds, Samsung and others used humor, kids, dialog-free spots and vintage cars in an array of commercials hoping to wow the 33 million Oscar viewers.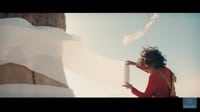 Walmart stood out as it stepped out of the norm debuting four ads for its new campaign "The Receipt: Behind Every Receipt There's a Great Story." Each 60-second spot told a story, playing off six popular items found on a Walmart receipt: bananas, paper towels, batteries, a scooter, wrapping paper and a baby monitor. The assignment to the directors was straightforward: be storytellers.
Storytelling is a growing strategy among marketers who are sharing real-life customer stories and putting forth their own missions, cultures and purposes to gain a competitive advantage. Research has shown that consumers—in particular Millennials—are more likely to buy from companies that share their passions or lifestyle interests, and that are doing good for communities, the environment or taking on other charitable efforts.
There are four key reasons why marketers are shifting from product-focused messaging to storytelling: its memorable, relatable, shareable and drives action.
In case you missed some, or all of the spots, here's a recap from BrandChannel.com with videos and interview with marketers from Cadillac, Hyatt, Haribo and others on the strategies behind their campaigns. Read the article …
Watch Walmart's "Bananas Town" by Seth Rogen and Evan Goldberg:
Related articles:
Allstate Revamps "Worth Telling" Storytelling Campaign
Messaging vs. Storytelling: The Evolution of Brand Communication
How to Unleash the Power of Storytelling in Marketing