The Mysteries of No Complaints and Customer Retention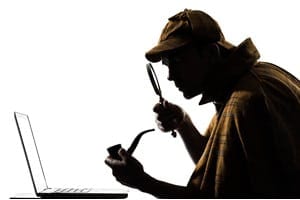 One of the fundamentals of customer retention is that it generally costs organizations more to acquire a new customer than to keep an existing one.
It's not unusual to read about customer churn in areas like telecommunications and media, but for SaaS companies, minimizing your churn rate is critical, given the recurring revenue model and how much time, money, and energy it takes to acquire and onboard customers in the first place. The longer they stay, the more profitable your business is, which is why "customer success" (or making sure your customers have success as a direct result of using your product) is such a hot topic these days.
And yet, sometimes customers leave—without warning, even without complaint. We tend to focus on the squeaky wheels, as we naturally fear that the complainers will be the first to bolt. But VC, author and SaaS expert Jason Lemkin claims that complaining customers are actually less likely to leave. At least, he says, complainers are engaged. The customers you should pay closest attention to, he says, are the ones you don't hear from.
"Some of your highest-utilization, least-complaining, never-raised-an-issue, maybe even gave-you-a-testimonial customers…will leave," he writes. "Seemingly out of the blue. Maybe your competitor sold over your champion's head. Maybe there was an RFP you never even were a part of. Maybe change came from the CFOs office, or the CIOs office, or the GCs office, or somewhere you don't have great ties.  You turn around, and your reasonably — or even super happy — customer is gone."
Oy! We've certainly all been there and have lost sleep over what we could have done to prevent losing a customer.
Lemkin notes that "we generally, naturally, misunderstand why we lose customers, and where to spend our time." You can use software tools to measure where customer engagement is falling off—and proactively get them to reengage. He even suggests getting on a plane and going to see these customers in person, claiming, "I never lost a customer I actually visited."
You should also be building deep relationships across the organization, he adds, including in the C-suite. Don't give your competitors an opportunity to sell over you. CXOs are often the decision makers, and always important influencers. Get to know them. Engage them early and often. And those RFPs he references? Your goal should always be to "get ahead of the RFP" by keeping tabs on what is happening with your customer's business. Are they going through a merger? Consolidating vendors? Entering new markets? Digitizing their business? These are just some of the most common initiatives we see companies focusing on; there are many more that can impact what they are going to buy and whom they are going to buy it from. Are you in the know? And do you have a plan to help them?
It's nice to have happy customers, but an absence of complaints or feedback of any kind could be a sign that you have failed to engage them. Customer retention must be earned; show them you deserve a seat at their table by demonstrating early and often to the key decision makers how you can directly support specific business objectives.
Sharon Gillenwater is the founder and editor-in-chief of Boardroom Insiders.
Related Articles:
Maximizing Customer Retention: A Data Fitness Test
User Retention and Engagement Key for Mobile Apps
Understanding Churn: Why Do Customers Unsubscribe?