The Challenges of B2B Email Engagement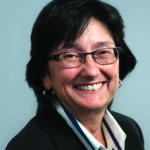 Engaging increasingly mobile prospects and customers in the inbox is a major challenge for B2B email marketers.
"There's increasing pressure to get noticed and read, and everyone is looking for the silver bullet," says Nancy Harhut, chief creative officer, Wilde Agency.
More and more B2B emails are getting opened first on a mobile device, and marketers know that more and more emails aren't getting saved for a more thorough read later on the desktop. If you don't get someone's attention the moment they open your message, it will get deleted. 
While B2B marketers are rushing to make sure their email messages are optimized for mobile, the follow-through on the accompanying landing pages doesn't always happen. "It's a big issue," says Harhut. "While some B2B email marketers are getting better, it's still a source of concern for many."
Attribution is also a big concern for B2B email marketers, who are always looking for new ways to connect with audiences in the inbox, she notes. B2B marketers are constantly testing to figure out which types of creative work best. For subject lines, straightforward, benefit-oriented, easy-to-understand has a tendency to work better.
"We're all in such a rush," says Harhut. "We need to tell what something is about based on the subject line or preheader. While President Obama may have gotten a great response with one-word subject lines when he was campaigning, that doesn't seem to pull its weight in B2B."
Creative that is simple and implies urgency also works in B2B, as does the feeling that there is exclusivity to the message or offer, based on personalization from data or previous transactions.
While B2B marketers are using email throughout the sales funnel, it can be particularly valuable early in the process to nurture leads, she notes, adding that she's heard there has been a certain amount of scaling back as marketers strive to avoid inbox fatigue.
"We recommend integration," say Harhut, noting some clients are testing physical mail as well. "You need to test continually—there is always a way to improve something. Don't put all your eggs in one basket. Messages online and off should reinforce each other."
Nancy Harhut was a featured speaker at B2B LeadsCon 2016. The 2017 conference is scheduled for Aug. 21-23 in New York.
Related Articles:
Marketers Aren't Confident Their Email is Relevant: Report
Chief Marketer Exclusive: B2B Lead Gen Survey Results
Marketing Automation Boosts Engagement for GM Nameplate