The Benefits of NOT Marketing to Certain Customers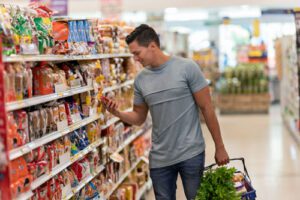 How many CMOs would choose to woo a segment that will absolutely never change buying behaviors regardless of what type of marketing they receive? Wouldn't it make more sense to only focus on those customers who act on targeted campaigns?
All CMOs understand that knowing a consumer is an opportunity to interact with them and influence their behaviors—this is, of course, marketing's foundation principle. A marketer's mission is to build relationships that grow customer awareness, revenue, loyalty and advocacy. But how do you separate the wheat from the chaff – the receptive customers from the unaffected? Some consumers will never buy from you, and others will buy the same items from you at the same frequency no matter what you say or offer.
As marketers we all know that at various stages of a consumer journey there are different outcomes that we desire from our marketing of our brands, products and services, from acquisition, to growth and loyalty, to retention, and, if they stray, reactivation.
When Marketing Isn't Worth It
Consider the experience of a nationwide U.S. convenience store brand. Like many in their industry, all the consumers in their loyalty program received copious emails, SMS, direct mail and POS marketing. The messaging was predominantly around new products or services at local stores, new store openings in the area, or coupons and promotions.
The marketing department did an excellent job of bespoke segmenting, bringing loyalty program relationships to almost a one-to-one ratio. When performance was analyzed, there were a small proportion of customers that bought the same shopping basket items with the same regularity. They didn't increase the number of items purchased if there was a BOGO; they didn't add additional items or shop more frequently. In fact, only a very small percentage of this subsegment even viewed the marketing messages. And when they did respond, it was only to use coupons for items that they would have likely purchased anyway.
---
You May Also Enjoy:
---
It seemed that marketing to them just eroded margins without adding any value.
As an experiment, a test was developed where the convenience store brand didn't market to the marketing-resistant audience. Nothing. No communication. With an analytics engine that used machine learning, it was possible to do sampling and holdouts to truly measure the impact to this audience when they did or did not receive marketing. Machine learning enabled analytics at a massive scale without the convenience store having to exclusively dedicate scarce resources to a test. They were able to manage this test with a small headcount that was not solely focused and so allowed them to deliver other projects and needs in parallel. This approach also allowed updating segments based on near-real-time consumer behavior to optimize marketing decisions whilst upholding the statistical robustness of the test.
Test results proved that there was no difference in selection, volume or frequency between those who continued to receive marketing and those who received none. In fact, the only differentiator was margin due to some coupon redemption, but even that was small.
This is definitely NOT to suggest that there's no value in knowing customers and interacting with them in a meaningful way. Instead, take the money you would spend on the non-responders and put it into programs and areas where you can grow and influence others, activities such as acquisition or reactivation marketing. The business will clearly be better off.
But be warned that one day someone—maybe your boss—will look at marketing programs and say: "OMG, look at this audience who are loyal and regularly spend money. We don't even market to them. Think of how much more they would spend if we did!" As someone who has been there, trust me: It will happen.
A CMO must be ready to justify eliminating the added cost of messaging to customers who are impervious to marketing. You must analyze the unresponsive segment and be ready to show added value by trimming this group.
A broader vision for marketing needs to be expressed and proved. Management buy-in creates the understanding that marketing is not a cost center but a revenue generator.
Upper-level buy-in is vital to demonstrate that the marketing organization is prepared for long-term success.
Wilson Raj is global director of customer intelligence at SAS.