TeePublic Follows Trends and Marketing Metrics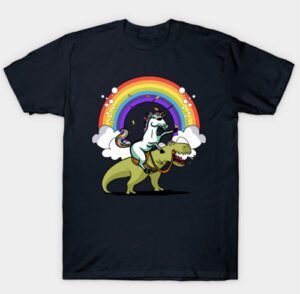 Keeping on top of pop culture trends and online metrics are a crucial part of TeePublic's strategy to connect with consumers' geek needs.
TeePublic is a platform that works with artists to sell their designs on a number of products, from hoodies to phone cases to posters to shower curtains to, of course, t-shirts.
"We empower artists to turn their passion into profit, upload art and designs and sell them to connect with their fan base," says Adam Lasky, director of marketing at TeePublic.
The site's core customers are fans of niche topics related to video games, movies, TV shows, manga, pop culture or popular memes. "If you're geeking out about something, chances are we have an artist who has designed something for you," he says.
The site's primary communications channels are social and paid and organic search, where many first-time customers connect with their brand. Often, new customers might see an influencer mention a design, or they may follow the artist themselves.
Much of TeePublic's SEO traffic is driven by pop culture trends and hot topics.
"The real power behind our SEO isn't so much the big terms like Harry Potter or Star Wars, but more the long tail," says Lasky. "Because we are so specific and we have such breadth of content, we get people coming to the site for super specific things like 'rainbow unicorn blue t-shirt' because we're one of the only platforms that have the content to support those [niche] searches, and we have a pretty high visibility in Google, because we have the breadth of content—we have literally tens of millions of SKUs."
Retargeting is also part of the strategy, across social platforms, via the web and email. The average purchase lifecycle is four to six months, with returning customers branching out to products other than t-shirts, which are still the typical first purchase.
---
You May Also Enjoy:
---
Keeping the product range fresh and appealing to its audience, which follows trends—and can only buy and wear so many shirts—is a challenge. "People express themselves with other products, so we need to broaden the product range to fill those needs as well," he says. "We were shortsighted in the name—we should have been 'EverythingPublic.'"
Cross-selling different products or designs is a key part of retention efforts. "We want to shorten the sales cycle and [encourage] more rotation," Lasky says, noting that retention and reengagement efforts target not only recent buyers but those who have purchased one, two, three or even four years ago. "We want to add more value to their experience."
Attribution is the white whale every marketer is trying to harpoon, and TeePublic is no different. The company is playing with clickthrough attribution and looking at cross-channel and cross device metrics to get a clear picture of what is moving the needle.
"We're still playing with clickthrough attribution—we started off using last click in Google Analytics. As we're looking at how much overlap these channels have and how much double counting is happening, we've ventured out into ad roll attribution and Facebook's cross channel attribution modeling," he says. "We play around with the formula saying, 'okay, this is how we should count Facebook, and this is how we should count Google Shopping, and this is how we should count retargeting and email.' It is very tricky, and it's really trial and error to see what feels right at the end of day as it relates to the actual revenue we're bringing in."
The company is using different data sources to group customers into cohorts, and get a better picture of the behavior of customers from different sources.
"If you are coming from a specific marketing channel, what is your behavior after purchase?" he says. "Where are you engaging with us? Are you staying on that channel or are you switching from paid social to email to text? Or, do you want to just be left alone?"
This is helping TeePublic allocate budget and creative resources, and assign value propositions to different types of cohorts, based on variables like recency, frequency and channel.
"If you are a person that did an organic search on Google and bought a unicorn t-shirt, are you most likely to come back via email or text messaging?" Lasky says. "Or, will you never come back again because people who buy unicorn t-shirts are a very specific cohort and they are one and done?"
The types of messaging that works best depends on the platform, as well as where the customer is in their lifecycle. Funny, quippy messaging in social and email resonates with new customers, who are often interested in new releases from artists. These customers want to avoid the FOMO on something cool their friends might get.
To connect with customers who have already purchased two or three times, messaging shifts to highlight that TeePublic sells more than just t-shirts. "[We want them to know] we have more than just shirts, because they may be done with their t-shirt buying phase," he says.
Loyal customers also respond to messaging that highlights how the site supports artists. In Google Shopping ad placements, price point and the ability to find a shirt that correlates exactly with what they are searching for is more important.
TeePublic also has a specific team devoted to artist relations, such as outreach and recruitment. "There's definitely a focus on marketing to artists, and not just acquiring them but keeping them selling on our site and keeping them happy, because they, drive our fly wheel," notes Lasky. "Without artists, we're nothing, so retention marketing is huge for us."
Success managers communicate with artists through various channels, including email, text and a dedicated Facebook group that gives creators easy access if problems arise. "We let the artists drive the conversation of what we should do on our platform," he says. "If we have a large majority of artists who say, 'you should sell baseball caps,' we will sell baseball caps, because we want to make artists to feel like they are heard and we want them to feel like we serving their needs."
---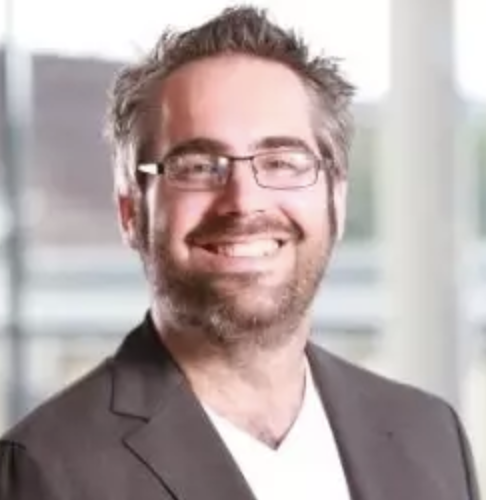 Want to hear more from TeePublic's Adam Lasky? He'll be a featured presenter at LeadsCon's Connect to Convert, Sept. 25-27 in Boston. See you there!