Synonym-Aided Search Boosts Guess's Website Performance
Shoppers have thousands of ways to ask for products they want. But if a marketer's website can't recognize those requests, the opportunity to make a sale vanishes. Guess Inc. is using a new website platform that recognizes a wide variety of synonyms entered into search engines to direct prospects to relevant offerings.
The fashion marketer's organic search efforts have paid off, attracting customers more likely to want specific products—and pay premium prices for them—rather than pulling in bargain hunters.
Consider a consumer who uses a search engine to shop for "sailor jeans." Guess has several lines which fit this bill, such as its flare jeans, which hug the wearer's legs before widening at the ankles. Pages devoted to them describe the rise, the shape of the legs and the fabric content. And they even offer a few choice adjectives, such as "retro" and "vintage." But if a shopper calls these "sailor jeans," there's nothing on the site that would trigger recognition by a search engine.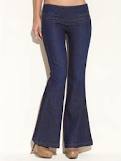 Similarly Guess, like other apparel, jewelry or furniture retailers, may trumpet its various lines by signature brand names, such as Brittney or Sonya. But consumers don't necessarily search by these titles.
"If you put embellished jeans [into a search engine], we popped up on the sixth page," says Guess's executive vice president and chief information officer Michael Relich. "I could say 'make sure you change the copy,' [after realizing Guess needed to use these terms] but it's like putting your finger in the dike. It's not a methodical approach."
At least, it hadn't been. Guess is now using a suite of services from BloomReach, with the Web Relevance Engine module at the core. Much of what BloomReach is doing for Guess draws on a custom database of 12.7 million pairs of synonyms, which BloomReach head of marketing Joelle Kaufman says is "73 times as large as the Oxford English Dictionary." The synonyms are automatically appended to clients' pages. (When appropriate, that is: BloomReach won't gratuitously drop popular terms such as Tim Tebow or Kim Kardashian onto sites.)
In addition to using synonyms, the module identifies the relationships between products, the words and the collections of products that address consumers' intent, Kaufman adds.
"Our technology makes an effort to close the gap between the way jeans are expressed by a merchandiser on the site versus how they are expressed by millions of customers," says Raj De Datta, BloomReach's CEO and co-founder.
The system's automated nature also allows its tagging processes to immediately be applied to new pages. For apparel retailers, whose offerings can change significantly on a month-by-month basis, this eliminates a lot of hours that would have been spent performing manual updates.
BloomReach's software offers a dashboard of the changes and augmentation it makes, and constantly feeds Guess a stream of data regarding which keywords are proving valuable. According to Rellich, thanks to the software Guess has realized the value of terms such as "leather jacket" and "men's rosary necklace," among others.
Once prospects are on the site, a separate module from BloomReach creates thematic pages, which serve content to each individual browser based on the search term that brought the browser to the site as well as his or her on-site behavior. The advantage of this is that someone searching for blue jeans will initially not be shown pictures of non-blue, non-denim pants, although the browser is free to search for these.
The BloomReach revenue model effectively turns some natural search queries into paid search: Its software captures search engine clicks generated through the ancillary words it appends to a site. (The software filters out clicks generated through pre-existing language on the site.)
Guess's Relich is comfortable with this model, however. From an ROI standpoint, on a per-dollar-spent basis, it is his most profitable channel, beating even email, which had previously been the most lucrative medium—although, he notes, search is a relatively small portion of his total marketing activity.
Even better, the customers BloomReach's added words pull in are interested in product as opposed to bargains. "We don't want our online channel to be looked at as the liquidation channel," Relich says. "We want qualified traffic, not people looking for a markdown. We want people who like Guess and will convert."
Focusing on keywords that reflect different ways the merchandise can be described seems to do just that. According to Relich, the order value of BloomReach-aided queries is 40% higher than that of regular average order values.