Super Bowl Round-Up: Carnival Takes the Plunge, Doritos Ready to Crash
That's right, it's time to get ready for some football once again! The big game in Glendale, AZ is coming Sunday, Feb. 1, and Super Bowl XLIX promises to be an enormous opportunity for marketers looking to deliver their message to the year's biggest TV audience (as well as those attending the game).
Each week leading up to the big game, editors at Chief Marketer will be providing readers with a round-up of how marketers are approaching Super Bowl strategies, what brands have up their sleeves for those precious Super Bowl TV ads and which spots promise to make the biggest splash with viewers on Feb. 1.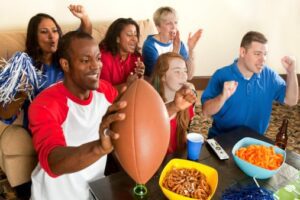 Here's a look at what's brewing in the marketing world with Super Bowl XLIX just over three weeks away: