Strategies for More Effective Lead Scoring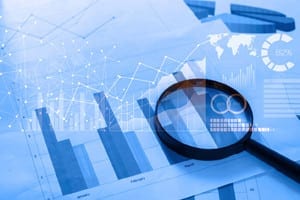 One of the most important steps in effectively targeting a prospect is lead scoring, the process of ranking prospective buyers and understanding how likely they are to convert.
Lead scoring is vital because sales reps and marketers don't want to waste time and money targeting people with no hope of making a purchase. It also helps marketers identify and focus on leads with the highest propensity to buy. Furthermore, lead scoring can minimize the length of the sales cycles, improve win rates, and increase the average deal size.
There are two important types of lead qualification strategies to consider explains Melissa Day, a senior consultant with the demand gen agency SmartAcre. "It's critical that you not only analyze demographic information through lead grading, such as age and job title, but to also analyze behavior through lead scoring," she says. "If a prospect is showing interest by visiting your website and engaging with content, then they should not be ignored. But also consider the position they hold and the company they work for. Is your product or service a good fit for them? Lead scoring and lead grading go hand-in-hand and should be leveraged in tandem."
Lead Scoring Advancements
Early forms of lead scoring may have looked only at the validity of the form fill data, determining if the address, name and phone match to a verified consumer record. This evolved to rudimentary "rules based" modeling being applied to a relatively small set of third-party data attributes that could be appended to form fill contact data. Today, market-leading lead scoring solutions are using advanced machine learning and artificial intelligence algorithms that process thousands of columns of data, which can be assigned to basic contact details to deliver accurate scores that rank a lead's propensity to convert.
Not all lead-scoring solutions are equal in their functionality and performance. For instance, many of these solutions rank buyers' behavior based on basic actions such as downloads, website visits, form fills or geographic location, providing a glimpse into a given buyer's motivations. Artificial intelligence technology takes a step further, providing marketers with predictions of a prospect's behavior.
"Traditional rules-based marketing is like being able to visit the first three floors of a building. You are able to analyze the first several ground floors and gain an understanding of what the building is like," said Chris Eklund, director of sales at Lead Liaison. "Predictive analytics allows you to see all 1,000 floors in the building and view the blueprints for the next development. It provides a bigger picture and broader understanding of who the person is and predicts their next step."
Sales and marketing teams should stay focused on understanding individual decision makers, encourages Jeff Pedowitz, president and CEO of The Pedowitz Group, a marketing operations consulting firm. "This means knowing who they are at work and at home," he said. "It means understanding the person's behavior, values and intentions. It is not enough to know when they will make a purchase decision to solve a problem. You also need to know how they feel about the problem. Is it highly important that they address it? If so, then you'll want to put them in the category of a hot lead."
The Role of Machine Learning
Almost every marketing team has a goal of getting the right lead into the hands of sales at the right time. The most effective way to do this is through actionable, data-driven insights. There is too much data in enterprises today to be processed by humans, not to mention the massive about of data external to a given organization. Machine learning will play an important role by processing the information and presenting it in a very specific form of actionable intelligence, such as a predictive score that ultimately predicts future behaviors.
A new form of predictive analytics—prescriptive analytics—is beginning to gain momentum. Prescriptive analytics is a type of predictive analytics that uses predictive data and suggests several courses of action, as well as the presumed outcomes and implications of each. Leveraging both predictive and prescriptive analytics allows marketers to take a truly scientific approach to marketing, leading to more effective outreach and higher conversion rates.
The Art of Refinement
It is important to continually fine tune the lead scoring models to optimize for maximum campaign and sales performance. To do this, SmartAcre's Day recommends conducting quarterly reviews to critically analyze the results of the campaigns that were executed each quarter and review the sales funnel to ensure it's on track. Lead scoring is a huge part of the review process because if the average lead score has dropped, it indicates a more serious problem that needs to be investigated. "Conducting reviews early and often is necessary because so many automated processes rely on the same predictive lead scoring algorithm," said Day. "If it's off-base it can be really detrimental."
Chris Matty is CEO of Versium.
Related Articles:
B2B Lead Gen Needs Improvement: Report
5 Ideas for Better Sales and Marketing Attribution
Special Report: Creating ABM Synergy