5 Ideas for Better Sales and Marketing Attribution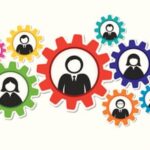 Marketing attribution was born the first time a sales leader debated the accuracy of a leads report, asking, "How are we assigning credit for leads to a single channel while the vast majority of customers engage with us in multiple channels?" And the brawl began.
While we've come a long way in applying science and analytic methods to attribute, or "fair-share" leads to sales and marketing channels, I'm struck by the emphasis marketers put on fractional allocations with little bearing on the overall success of a program. To maximize the effort you put into your marketing attribution process, concentrate less on the absolute measures the touchpoint contributes to conversion, and more on the areas which disproportionately impact results.
Attribution can be defined as identifying and quantifying the value of a sales or marketing touch with regard to a conversion event. A conversion event can be anything from an outright unassisted sale to engagement with content on your owned media. That leaves a lot of room.
Recipe for Success
A master chef has access to the freshest ingredients, but it's the combination of these ingredients – the recipe, if you will – which is the difference between a good and a great meal. As a marketing scientist, we use attribution to improve the recipe. And while strict measures of each ingredient are useful, every campaign will vary from the core recipe. Take advantage of the opportunity to "season to taste."
Here are five simple, but effective ways to focus your attribution program:
Set aligned goals: Marketers need to demonstrate a visceral tie between campaigns and closed sales
Sales can close more deals and accelerate the sales cycle when sales and marketing collaborate.
Lead nurturing programs increase close rates
Predictive selling identifies the best clients/prospects to contact
Set the KPI's and performance metrics necessary to review results
Cross-channel attribution can be very complex: Leading marketers look at the contact sequences and channel intersections which are highly correlated.
Focus on a few tried and true channel combinations which have a material impact on conversions
Understand the buyer journey—not all touchpoints are equal. Look for the "tipping point" tactics. Clear buying signals will emerge; in e-commerce, path analysis is useful.
Eliminate the friction—attribution will show you the erosion points in your purchase funnel, so remove them. Look for the combinations that produce the best results.
Attribution works well for digital media allocation: Digital marketers are using single-source, fractional allocation or algorithmic attribution. These techniques isolate better performing media and help marketers optimize media buys.
The science of digital attribution is improving as the scale of raw data and outcome data lead to deeper insights
Tools like Convertro, Adometry and C3 have added a level a statistical rigor and discipline. Your program should be large enough to warrant the investment in these applications.
Test and learn: Testing has never been easier; as a matter of fact, some campaign management platforms are executing continuous testing.
Optimization is a great "set it and forget it benefit." Make sure you're capturing the learning and applying it to other campaigns.
Focus on the "fatal fracture": While the emphasis of an attribution program is continuous improvement, there is often one element that is depressing your results.
Is your media generating the appropriate level of engagement?
Does your lead nurturing program keep leads active?
Is marketing's definition of a qualified lead the same as sales?
Attribution is critical when making resource allocation and media mix decisions. To generate better leads and sales, ensure your sellers value marketing activities including lead nurturing, predictive lead scoring, and influencer marketing and agree on metrics and KPI's. This is critical to the success of cross-channel attribution methodologies.
At the end of the day, sales and marketing attribution is a belief system based upon the best information available; focusing on the touchpoints which disproportionately impact performance and the critical intersections which make a difference is what distinguishes an effective management system from an ordinary one. Focus on what matters—improved win rates, and optimizing your sales and marketing resources.
Rob Stagno is partner and practice leader of digital innovation at NewVantage Partners.