Salesforce Customer Data Platform Set to Launch in October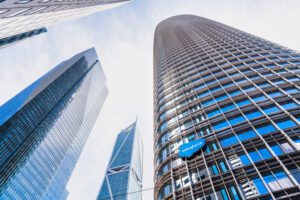 Salesforce's forthcoming customer data platform, dubbed Customer 360 Audiences, will be ready for general use in October, the company announced this week. Here's what the CDP offers for marketers, particularly during COVID times, according to a piece in AdExchanger.
Like other CDPs, Salesforce's platform aggregates customer data from a variety of sources so that marketers can build segments and profiles for targeting purposes. Salesforce's own data sources, including data from Marketing Cloud and Service Cloud, will flow into the platform automatically for the most part, according to executives.
When it comes to external data sources, the platform can pull in data from enterprise resource planning systems, POS systems and offline sources. Moreover, additional integrations from third-party developers are being built on top of the CDP, enabling integration with Salesforce's app ecosystem.
The company's move into the CDP space follows recent CDP launches from both Oracle and Adobe in 2019. The need for aggregating data from a variety of sources has drastically increased due to the pandemic, executives said, accelerating the pace of digital transformation. For more on Salesforce's CDP, plus details on the company's new business unit, Digital 360, read more in AdExchanger.