Q&A: Nutrisystem Leverages the Power of Influencers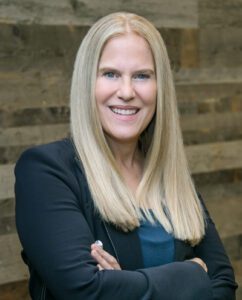 Chief Marketer recently chatted with Keira Krausz, EVP and CMO at Nutrisystem Inc., to discuss the company's marketing mix and how the brand uses Instagram influences like Jessie James Decker to create engagement and social buzz.
Krausz—a 2018 DMCNY Silver Apple honoree—joined Nutrisystem in early 2013, where she manages a marketing team responsible for all direct to consumer marketing and revenue generation for Nutrisystem and South Beach Diet, including brand management, digital, social, TV and media buying.
Prior to joining Nutrisystem, she ran direct sales and ecommerce efforts for Time Inc., managing marketing and PR for the company's 700+ magazines, and was general manager of Reader's Digest's books and music direct marketing program.
CM: Given the plethora of touchpoints marketers have today, what are your biggest challenges when it comes to creating customer engagement?
KRAUSZ: It comes down to understanding what your brand is–and is not—and making sure the brand is evolving over time. The brand is the thing that will be uniform across all of those touchpoints. The brand's imagery and toolkit needs to be clear, because no one person will look at every single touchpoint. We have a lot of touchpoints on the acquisition side, and we watch attribution and mix optimization across all channels, and identify ways to reach new people and find new ways to transact.
CM: Has the brand positioning changed in recent years? Who is your core customer?
KRAUSZ: Nutrisystem, unlike a lot of other companies in the space, actually does very well with men. We speak to [men and women] differently, but the brand is strong with both genders. Within that, there's different reasons wanting to lose weight—for younger segments, they're raising children, they're busy. Empty nesters have more time and money to spend on themselves, and they might have specific health concerns. The unifying thing is that they're all interested in improving their health, so our messaging skews to healthy living. We 're not a quick fix, we're not the brand if you want to drop five pounds by next week. We're more for folks who have weight to lose and want a proven, safe method to get there.
---
You May Also Enjoy:
---
CM: Are traditional channels like direct mail and print still part of your marketing strategy?
KRAUSZ: Definitely. We tend to be channel agnostic. We want to be anywhere the potential customer is, so if we feel we can reach you profitably, we will pursue that channel. So we see potential in digital and television and print, but direct mail and print still perform well in our mix.
CM: How about social?
KRAUSZ: Facebook is certainly an effective way of reaching consumers, given its size and our ability to segment there. We are always looking for the next platform—we tend to be a performance marketer, so we will invest if we think there will a positive return on investment. In 2019, we expect to more active on Instagram, particularly for South Beach Diet. Jessie James Decker, our celebrity ambassador, is active on Instagram, so we see potential there.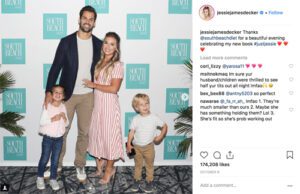 CM: Are influencers such as Decker a big part of Nutrisystem's marketing plan?
KRAUSZ: They're definitely a growing part of the mix, both for Nutrisystem and South Beach. We appreciate that each celebrity influencer or ambassador brings something to the table. On Instagram, Jade Roper and Tanner Tolbert on the Nutrisystem side and Julie Chrisley for South Beach have been telling their authentic stories. Sometimes, someone who starts as a social influencer will move to other channels—Jessie James Decker was a tremendous influencer with an amazing following and she actually moved to our television [campaign]. We build relationships with people and hope they'll be part of it for the long run. We figure it out as we go.
CM: What makes a celebrity or an influencer a good fit for your brand?
KRAUSZ: Each brand is different. Nutrisystem has a different feel than South Beach. What we look for is somebody who is appealing to the brand's demographic, and is authentic and can tell their story. Obviously, someone who is famous is not like you or me, but there is an authenticity. For both brands, both for men and women, we want somebody, who, if someone comes up to them in an airport and says "you changed my life, look at me now," the ambassador [reacts] positively and maybe gives them a hug. We call it the hug factor—the [ability] to motivate, inspire and to some extent, sell and create a happy relationship.